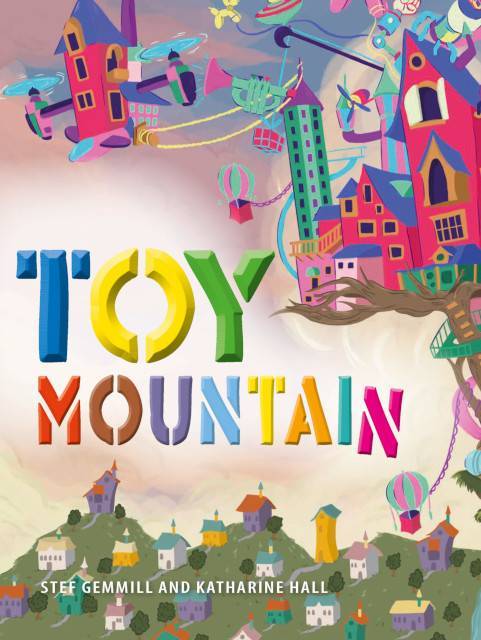 Sam's dreams seem to have come true when he becomes a toy tester for the Tiny Hands Toy Factory, and his house is filled with plastic toys in all sorts of shapes and colours. But one by one and plonk by plonk, his shiny new toys start to break. Soon enough, Sam has a mountain of broken toys that just won't stop growing!

This whimsically illustrated story highlights the huge amounts of plastic waste generated by 'consumer culture', and empowers children to take sustainability into their own hands.

About the author
Stef Gemmill is a children's author and former technical writer, teacher, and freelance music journalist. Her writing career kicked off with reviewing rock gigs. After becoming a mum, she swapped the mosh pit for toys and tantrums and is the author of children's books telling stories of friendship, hope and adventure. She lives on the Surf Coast of Victoria, Australia with her surf mad family and skateboarding cat, Luna.

Stef won the children's category of the International Rubery Book Awards with her picture book A Home For Luna in 2020. Toy Mountain is her third book.

About the illustrator
Katharine Hall is an illustrator based in Wellington. From her studio in Aotearoa, she tells stories that translate across language – specialising in ink work and digital design. In addition to picture book illustration, she has also worked on various projects for individuals, start-ups and businesses both big and small.

Her lively, happy-go-lucky, and detailed style is inspired by a few simple loves; intricate details, fluffy cats, funny stories, bright colours, and nature. The quirky stuff in between is always an option too!

Toy Mountain
Stef Gemmill
Illustrator: Katharine Hall
Exisle Publishing
ISBN: 9781925820966
RRP: $24.99
Review: A wonderful story of appreciating what we have and the value of simple toys that last.