Ever quiet achievers, premier Australian indie-folk act The Paper Kites release their fifth studio album Roses via Wonderlick/Sony Music Entertainment Australia. The band are thrilled to announce they are hitting the road this August 2021 for a National tour of Australia. Tickets are on sale Monday, March 15th at 9:00 am local time.

With their brand of weather-beaten ballads and rain drenched pop, the 10 track album bleeds with gentle significance, full of power and sentimentality. "If you were to walk along a busy street, and something caught your eye - something small that had no business being there-but you picked it up and put it in your pocket, you couldn't say why-but for some reason you kept it with you - to me, that's our music."

The first collaborative release from the band, the album features a powerhouse of female accompanists in Lucy Rose (UK), Julie Stone (AU), Nadia Reid (NZ), Maro (PT), Aoife O'Donovan (US), Rosie Carney (IE) Ainslie Wills (AU), Amanda Bergman (SE), Lydia Cole (NZ) and Gena Rose Bruce (AU).

"I had written these songs and had always wanted to do an album like this, but I remember almost scrapping the whole project because it felt too hard. It was about finding the right voices for the songs - artists that couldn't just sing but had something deep and moving in the way they sang - and that's not every singer - it's rare."

Produced by Sam Bentley and Tom Iansek (#1 Dads, Big Scary), Roses is a deeply moving collection of songs, helmed by a cherished selection of artists. "It's an album of duets - for lack of a better word," Sam Bentley explains. "A collection of songs we had written and wanted to record with these artists." An alluring, dynamic and diverse company, the Roses vocalists were handpicked by the band to feature on the new album. "It was first and foremost about finding the voices and artists we felt were right for each song."

The Paper Kites have opened for the likes of Passenger, City and Colour and Bombay Bicycle Club, and completed a number of local and international headline tours, selling out rooms like the Fonda Theatre (Los Angeles), Paradiso (Amsterdam), and the historic Forum Theatre (Melbourne). Now, The Paper Kites are set to embark on their headline National tour this August across Australia. Tickets are on sale Monday, March 15th at 9 am local time, see dates below.

The Paper Kites have solidified their position as one of Australia's premier indie-folk acts.


FRI 13 AUG | STATE THEATRE, SYDNEY NSW (18+)
FRI 20 AUG | HIS MAJESTY'S THEATRE, PERTH WA (18+)
SAT 21 AUG | NORWOOD CONCERT HALL, ADELAIDE SA (18+)
FRI 27 AUG | PRINCESS THEATRE, WOOLLOONGABBA, QLD (18+)
SAT 28 AUG | ODEON THEATRE, HOBART WA (18+)
THU 02 SEP | PALAIS THEATRE, ST KILDA QLD (18+)



Interview with The Paper Kites
Question: Can you tell us about your album Roses?

The Paper Kites: We had the privilege of inviting some amazing guests to join us on this album. It is a collection of beautiful songs which Sam specifically wrote with each guest artist in mind. They are all incredible musicians that we all genuinely admire and whose music we love, so we are so happy to have been able to create something really special with each of them.


Question: After forming in 2010, what do you think has been the key to keeping the genre and music of the Paper Kites alive and kicking?

The Paper Kites: As a band we have always tried to focus on writing and releasing music that we love and not worry too much about what genre it is or whether it sounds like 'The Paper Kites'. We obviously have a sound but we also love the idea of not putting ourselves in the box of a specific genre. I think this has allowed us to just naturally evolve as musicians and as a band and continue creating new music.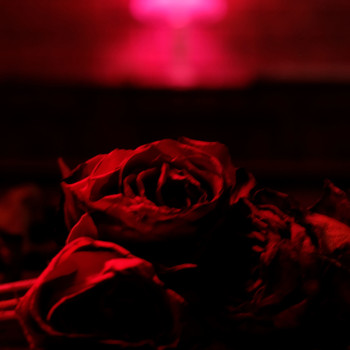 Question: How did the band come together?

The Paper Kites: Sam Bentley and I began playing and writing music together in high school. A few years later when we landed a slot at a Queensland music festival we needed a band to join us which is when we asked Sam, Josh & Dave to play our set with us. Long story short, it went much better than we planned and over the next few months we decided to play together more permanently…and the rest is history.


Question: Is there a particular message you hope listeners take from your music?

The Paper Kites: I wouldn't say we aim to convey one particular message through our music. We just hope that people can take what they need from our songs…sometimes that might be something as simple as providing the soundtrack to a long drive or background music to your dinner party, but maybe sometimes it's something bigger, like a sense of hope, or providing an expression for feelings that you couldn't put into words yourself.


Question: If you could have anyone, in the world, attend a show, who would it be?

The Paper Kites: A beautiful friend of mine who passed away a few years ago now. She knew and loved the band from the very beginning of us forming and I often think about how I excited and happy she would be to see where we are now.


Question: What or who was your inspiration to go into the music industry?

The Paper Kites: I really never expected to end up in the music industry but NZ singer Brooke Fraser was definitely one of my first musical inspirations and watching her perform always made me want to write and sing.


Question: What is the biggest challenge you have faced as a group along the way to your musical success?

The Paper Kites: Probably just travelling for long periods of time together, away from our friends and families and having to navigate living and working together 24/7. As close as we all are, and as much as we all genuinely love playing music together and feel so lucky that we get to do that with our friends, it can still be really challenging.


Question: What has been your favourite part of becoming a band?

The Paper Kites: Getting to write, produce and play music with 4 of my friends, all around the world.


Question: What's a typical day like?

The Paper Kites: It looks a little different for each of us, but on rehearsal days it looks like getting together in our rehearsal studio and working through songs or writing together. Other days during the week some of us have day jobs and others are at home with our families.


Question: What's next, for you guys?

The Paper Kites: We're really excited to be working on more new music and hopefully we'll even get to play a few shows later in the year. It feels like a really creative season for us and we're just loving getting to work on new music and having the time and space to rehearse and write together.


Question: Can you share your socials? (links please)

The Paper Kites: Facebook
Twitter
Instagram
Spotify
Website


Interview by Gwen van Montfort