Australian country megastar Casey Barnes has released his energetic new single Come Turn Me On, a track that reminds us that there's nothing better than coming home to the one you love. Casey has also announced a dynamic, thrilling, neon-soaked video to accompany the track. To celebrate Come Turn Me On, he'll be hitting the road, kicking off in Adelaide for the Fringe Festival on March 7, then moving through Prince Bandroom Melbourne, Mathinna (Tas), Winton's Way Out West Fest, Gippsland Country Music Festival, Toowoomba, the Gympie Music Muster on August 26 and 27 and wrapping up at Savannah In The Round (Mareeba, QLD) on October 1.

With a bunch of chart-topping singles (and albums) already under his belt, Casey Barnes is headed straight to the top again with Come Turn Me On. Evocative of country/pop crossover masters Dan + Shay and Keith Urban, Come Turn Me On is a firecracker of a single, comfortably at home on both country and pop radio and playlists. Written by Casey and Nashville-based songwriting duo Brown + Gray (who also co-wrote Casey's number one singles Sparks Fly and We're Good Together) and produced by production duo MSquared in Australia, a pounding beat and hooky guitars characterise this enticing track. Speaking on the inspiration behind the song, Casey explains, "I'd like to think that we're trying to shape our own unique sound at the moment. I don't really want to sound like anyone else.... With this single, it has that blend of modern country meets commercial pop which I've really connected with over the last few years. The song is about a guy who's basically travelled around the world, seen his fair share of girls but nothing compares to coming home to the one he loves."

The video for Come Turn Me On is a full-on production – shot as though all in one take, the clip takes the viewer through a nighttime hotspot filled with neon lights and dark, alluring bars, with clever choreography and fun piece-to-camera moments. Reflecting on the process of making the video, Casey says "We've gone all out with this video and I think it's easily the most expensive clip I've shot to date - but we wanted to make sure this one was pretty special. My wife Michelle is a creative genius and the whole concept for this video has been her baby. Colin Jeffs from Ten of Swords Media has brought it to life. We found this incredible venue in Brisbane called Smoked Garage which is a multi-level event space where each floor has a completely different look to it, so it was the perfect place to shoot. The concept is that it's one big party and everything has been made to look like it was shot in one take within the venue, culminating in a big high energy finale out in the side street at the end."

Despite the global pandemic setback, 2020 was an epic year for Casey Barnes, seeing him nominated for ARIA's Country Album Of The Year with his ARIA #1 Australian Country Album, Town Of A Million Dreams. And 2021 is set to be even bigger with Casey already lapping up four Golden Guitar nominations (2021 Toyota Album of the Year, Contemporary Country Album of the Year, Male Artist of the Year, Vocal Collaboration of the Year), as he prepares to take his high octane live show around Australia to celebrate Come Turn Me On. Fans can expect to see the country luminary's consistently impressive vitality and killer performance chops on full display, with a massive set including all of his chart-topping hits. Casey says, "I can't wait to add Come Turn Me On into the set for all our upcoming shows! We've actually created a brand new live show for 2021, and it's great to finally see some major festivals and events coming back after the pandemic, which we're thrilled to be playing at in the weeks and months to come."


Interview with Casey Barnes
Question: How would you describe your music?

Casey Barnes: It's a blend of country/rock/pop.


Question: Can you tell us about Come Turn Me On?

Casey Barnes: I've been busting to get this one out there for the last couple of months now. It's the 1st single off what will be a new album and I was fortunate enough to team up again with 2 amazing songwriters (Brown & Gray) over in Nashville to co-write this one.


Question: What inspired the video?

Casey Barnes: We really wanted a high energy clip to compliment the single and we found this incredible space in Brisbane called the Smoked Garage to shoot it which worked out perfectly. My wife Michelle is a creative genius so she came up with the overall concept for the video and Colin Jeffs (director) brought it to life.


Question: Is there a particular message you hope listeners take from your music?

Casey Barnes: Overall I like to keep it really positive, uplifting and fun. And above all, I always want the listener to connect to the song.


Question: What should we expect from your upcoming tour?

Casey Barnes: Ha lots of energy and entertainment! Hitting the road and doing live shows is my favourite part of the whole process so it'll be great to bring some of these new songs to life. We're heading to most part of the country and plan on announcing more tour dates soon so stay tuned!


Question: Which music/artists are you currently listening to?

Casey Barnes: Ah its always such a mixed bag with me. There are some amazing country artists out there at the moment like fellow Aussies 'Seaforth' who are doing big things in the US at the moment. I love Brothers Osborne's new album too… it's a ripper! Apart from that, I've discovered on Spotify you can type in any year and bring up the ARIA top 100 from that year so it's been funny going back thru the 90's listening to tracks that I grew up with going through school.


Question: What or who was your inspiration to go into the music industry?

Casey Barnes: I guess it's a combination of a few things. I had really supportive parents and an amazing music teacher in high school. But it was actually a random conversation with a guy called Clint Boge from Aussie band the Butterfly Effect that gave me the kick up the backside that I needed. It was way back in the early 2000's and I was doing some crappy covers gig and he happened to be in the crowd listening. He had a chat with me in one of my breaks and said I was wasting my talent in pubs and why wasn't I releasing my own music… and I guess that's where it all started. At the time it was just the catalyst I needed.


Question: Is your wife Michelle your favourite person to perform with?

Casey Barnes: Definitely… we don't get the chance to share the stage as much as we'd like these days but it's always pretty special when we can.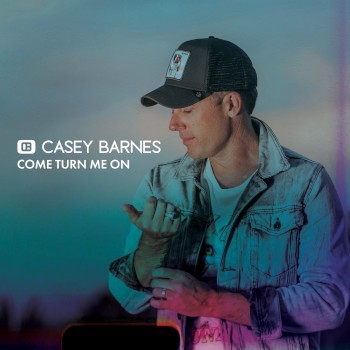 Question: How does it feel to hear your song played all over the airwaves?

Casey Barnes: It doesn't matter how long you've been doing this, nothing beats the first time you hear a new single on the radio!


Question: You've achieved so much, can you provide your tips for creating a successful schedule?

Casey Barnes: Stick in there for the long haul and treat every day as an opportunity to get better and learn something new. Stay humble, work hard and remember to love what you do!


Question: What is the biggest challenge you have faced along the way to your musical success?

Casey Barnes: It'd have to be the challenges of the last 12 months with how Covid has impacted the industry not just here but also overseas. Not knowing when we could get back to playing live, not being able to tour internationally. Those have all been pretty tough but everyone's been in the same boat so it's been more about how you adapt and keep moving forward. We could have put off my album release in April last year but made the decision to still put it out and in hindsight it was the best thing we ever did.


Question: What has been your favourite part of becoming a music artist?

Casey Barnes: Connection… connecting with a listener who can relate to the messages in your songs but also connecting whenever you get the chance to perform live too. It's hard to beat that feeling.


Question: What's a typical day like?

Casey Barnes: Ha pretty hectic! Generally up pretty early, coffee (always a priority) then getting the kids to school. Try and fit in some exercise if I can then get stuck into the day… which can vary depending on if we're away on tour or if I'm home. My wife also runs an event business so we're both always on the go! Right now it's been great doing a bunch of promo for the new single, radio interviews and getting ready to head back out on the road to do some shows over the next few months!


Question: What's next, for you?

Casey Barnes: Lots of writing and it's been great to get back in the studio working on what will be the next album. I'm also really excited to be heading to Melbourne in a couple of weeks for our first show down there since Covid hit, then it's on to Tassie and back up to QLD for a run of shows… can't wait.


Question: Can you share your socials? (links please)

Casey Barnes: Instagram
Facebook
Twitter


Interview by Gwen van Montfort