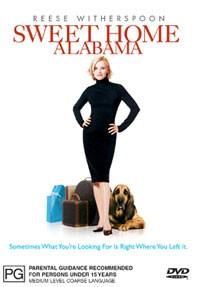 Take a trip home and treat yourself to some wholesome blueberry muffins! This easy to follow muffin recipe will have you licking your lips with delight.
So, grab your baking mitts, tie-up your apron and get to greasing those muffin tins! In no time at all, you'll be able to sit back, relax and indulge; in both the muffins and the romance of Sweet Home Alabama.
Ingredients
1 x copy of Sweet Home Alabama on DVD or Video
1 x Television
1 x VCR or DVD Player
AND
Melted butter - to grease the tray
1 Tablespoon finely grated orange or lemon zest
½ Cup caster sugar
80g Butter - melted, then cooled
2 Small eggs
1 Cup of milk or buttermilk
1 Cup of plain wholemeal flour
1 ½ Cups of plain white flour
1 Tablespoon baking powder
250g Blueberries

Serves 12

Melanie's tips...
For the best muffins, mix ingredients quickly (without over mixing) and bake immediately! You can substitute the blueberries for your favourite fresh fruit like blackberries, mashed bananas, raspberries, chopped apple or pear.

Method
1. Preheat oven to 200 degrees Celsius.
2. Use a pastry brush to grease the muffin tin with a little melted butter.
3. Combine the lemon/orange zest, sugar, butter, milk and eggs in a bowl.
4. Sift both types of flour and the baking powder into a bowl.
5. Pour the milk mixture and blueberries onto the flour and stir with a wooden spoon until it's combined (try not to over mix).
6. Spoon the mix into your muffin tin and bake in preheated oven for 15-20 minutes.
7. When they are cooked, let the muffins cool on a wire rack for 10 minutes.

Serve straight away, slightly warm for maximum eating pleasure and enjoy!

CLICK HERE to read Sweet Home Alabama movie review!