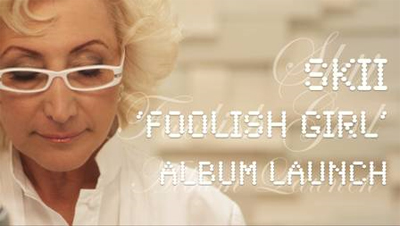 Skii Harvey Foolish Girl
Often compared to the strong vocal styles of Anita Baker, Annie Lennox, Cleo Laine and Tina Turner, Skii has been writing and performing music her entire life. She is driven by a love and passion for the brassy tones of jazz, and to entertain lovers of cool music the world over.
"I hope that audiences will take the 'Foolish Girl' journey and open themselves up to the possibilities that lie ahead" says Skii
A lifelong singer/songwriter,
Skii Harvey
has worked a couple of jobs by day and the gig circuit by night like many musicians before her. It is an existence sustained only by passion and the love of music.
Her voice has stopped the likes of Sting and Ricky May in their tracks but it is her song writing that she holds most dear. Her writing has raised many an eyebrow and she has recently been recognised by the US Billboard Music Awards (2008), the UK Songwriting Awards (2008), Producer's Choice for the L.A. Music Awards (2008) and the Australian Songwriters Association (2009). However, Skii will tell you that she writes because she has to write. She believes that music is a gift that comes through her and not from her and to complete a piece of music is to reach pure happiness. She describes her music as storytelling. They are stories of what she knows and what she dreams.
She has recently taken a hiatus from the stage and has been busy in the studio. Her second album "Foolish Girl" is a true journey, a journey in music and the story of a journey in life. The title refers to how when you look back and see the roads you could have taken or when you find yourself stepping onto the wrong path, you are immediately exposed for the girl (or boy) that you are inside. However, Skii describes those steps, the wrong ones, that although foolish are the stepping stones to the woman she has become.
Listen to her title track from her CD 'Foolish Girl' at
www.skiiharvey.com
to get a taste of perfection.