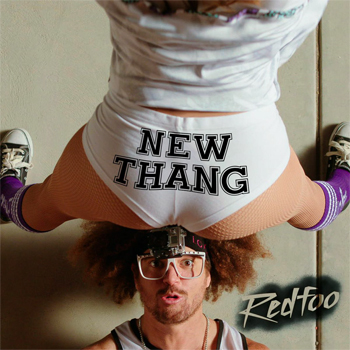 Redfoo New Thang

It's a new era for the multi platinum, award winning global superstar, Redfoo. In an ever-changing industry, Redfoo has released his debut single from his forthcoming album, -New Thang' on his label, Party Rock.

Party Rock will be the home for Redfoo's solo music projects in 2014 with a vision to sign additional artists to the company in the future.

-I live and breathe the music. I represent a new breed of artists. Since I have a clear vision of how I want the music to sound, it only makes sense for me to be the conductor, orchestrating everything from the creation of the music to the delivery of the marketing and promotional elements around the records' says Redfoo.

-New Thang' is a super sexy up beat single with a great sax hook and playful lyrics.

-I love making a feel good song that makes the girls go crazy. I mean, who doesn't love a New Thang poppin' in the club?' says Redfoo.

Redfoo blew up the Australian charts late last year in a matter of minutes with his first solo release, -Let's Get Ridiculous' which entered the ARIA chart at #1. Redfoo has spent the past 12 months working on his highly anticipated new album that is slated for release later this year.

An exclusive performance is also expected on The X Factor in the coming weeks.