Taylor Henderson Borrow My Heart Interview
Sony Music Entertainment Australia is excited to announce that Taylor Henderson's self-titled debut album will be released on November 29th, featuring his debut single and #1 iTunes track, -Borrow My Heart.'

The album includes -Wake Me Up,' -I Will Wait' and -The Horses,' as well as his #1 iTunes track -Girls Just Wanna Have Fun.'

Taylor's debut single -Borrow My Heart,' has proved to be an instant hit, rocketing to the top of the iTunes chart and garnering immediate airplay. -Borrow My Heart' was produced by Louis Schoorl (who has worked with leading artists such as Guy Sebastian, Daniel Johns, Jessica Mauboy), and written by Louis Schoorl, Hayley Warner and Alex Hope. The video for -Borrow My Heart' was shot in Sydney this week.

20 year old Taylor Henderson auditioned for The X Factor 2013 after some inspiration and a little encouragement from his family. The judges instantly fell in love with the young man from country Victoria, when he performed a unique rendition of Fun.'s smash, -Some Nights' for his audition. Hailing from Ceres, a small town just outside of Geelong, Victoria, Taylor grew up performing alongside his mentor and father, Cameron Henderson. With the support of his family, Taylor went from strength to strength during the audition process, eventually being handpicked by his mentor Ronan Keating to be part of his Top 3 and the Final 12. Taylor went on to deliver some of the greatest performances of the season, including -Girls Just Wanna Have Fun' by Cyndi Lauper which reached #1 on iTunes.

Taylor will join the other contestants in the Top 5 on the national The X Factor Live Tour later this month where they will perform a selection of their most loved songs from their time on the show.

Taylor Henderson Album Track Listing

1. Borrow My Heart
2. I Won't Let You Go
3. I Will Wait
4. Let Her Go
5. Choir Girl
6. Horses
7. One Crowded Hour
8. Girls Just Wanna Have Fun
9. Some Nights
10. Blowers Daughter
11. Human Nature



Interview with Taylor Henderson
Question: How does it feel to hear your song played all over the airwaves?

Taylor Henderson: The weirdest thing is when I turn the radio on and my song comes on! Oh My Goodness! It's so weird to hear your own voice on the radio. It's similar to when you hear yourself on tape and you think -is that really what I sound like?' Is that voice really coming from my giant head?

It is so unreal, even the fact that Borrow My Heart went to number one! Initially I was talking to my manager and hoping to scrape into the Top 50 with the single, I thought that would be incredible. I've never been on iTunes let alone being in the Top 50 in Australia. Borrow My Heart went straight to number one (laughs) on the ARIA charts, I'm just so happy! I'm really happy at the moment.


Question: And, how does it feel to hold your own album, in your hands?

Taylor Henderson: Oh I know! The single did so well and Sony picked me up and they agreed to an album deal to which I replied 'you beauty!" The album is all recorded and set to release on the 29th of November which I'm really looking forward to.


Question: Are you surprised at how quickly your single Borrow My Heart has been released?

Taylor Henderson: I had to bust out eleven songs, in three days which was crazy quick because of the time between the show and how fast people want something. With Christmas coming up too I wanted to get something out before Christmas and I'm glad we got it all together. Although I only had three days I just went for it and prepared well.

I wanted something a little bit different. Many artists sing covers incredibly but sometimes it can be a little karaoke as they are covers but when they perform their own songs it is awesome which is why I wanted to take my chance to do it a little differently and on this album I have the songs from the show but also some songs that are stripped back to me and my guitar which is how people seemed to like it on the show, when I did different acoustic covers of songs.


Question: How daunting is it to go from country town boy to a HUGE, star?

Taylor Henderson: Everyone is equal and this has never been about fame, I don't want to see myself like that. When other artists say they love their fans, even I feel that is weird, I almost feel like we are all equal because I am normal although my job is abnormal. It has been an incredible experience going from sitting at home playing these songs to now I have a number one ARIA single, an album and I'm doing interviews. It is awesome, so good!


Question: What helped you build confidence over the course of X-Factor, even after Ronan Keating took your guitar away from you?

Taylor Henderson: I remember the first time Ronan took my guitar away and I remember thinking -oh no'… If anyone had asked me to do a gig without my guitar, six months ago, I would have said no way, I would not have done it. The different scenery really helped me build that and Ronan was great as he got me up and about, it was him that helped me build my confidence.


Question: Do you think your road to the finale was more difficult because Ronan's team members stayed longest?

Taylor Henderson: Ronan had all of his acts, right up until the top 6 of X-Factor. I remember Dannii Minogue had lost two acts and only had one left. Ronan had two acts in the X-Factor Grand Final which is incredible especially because there were two other judges who didn't have anyone in the Grand Final. Ronan was great for me, he was very honest and his approach is very business-minded and his there for work which is good because he wants the best from you and he makes sure that gets done. He is great, really, really good!


Question: What piece advice that Ronan Keating gave you has stuck in your mind?

Taylor Henderson: The best bit of advice that Ronan gave me was -be humble in your approach, it will always get you far, give people your utter most respect' he even messaged that to me. On X-Factor the judges are working hard but there is also a whole crew and team of staff working behind the scenes who are working their butts off to make the show run. Behind every camera there is someone working, there are people who were working for us. Ronan made me aware that everyone had a part and everyone had a role and to be very appreciative because there are so many things that happened that not even I realised how hard people are working for me. I am going to be very thankful and appreciate the whole journey; I am loving every minute of it!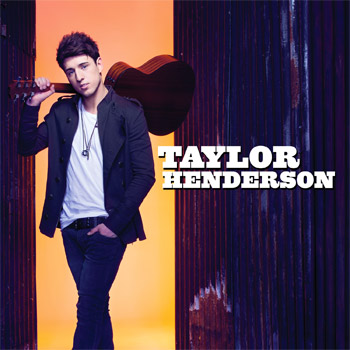 Question: What song featured on your album was your favourite to perform live on X Factor?

Taylor Henderson: I loved singing Human Nature, by Michael Jackson. I did an acoustic version of it on the show and that was fun, I thought it was really good as it was my guitar and I. I felt like nothing could go wrong with Human Nature which is why it's good, it was me in my comfort zone. It was a lot of fun.


Question: What are you looking forward to most about the X Factor Live Tour?

Taylor Henderson: I am already interacting with the contestants and seeing all the contestants was one thing I was looking forward to and now that we are all settled in we can't wait to see the crowd. I miss going out, at the end of the week, and performing to a big audience. I can't wait to see the crowd and interact with everyone who has come to see us; we will give them a great show!


Question: What's next for you once the X Factor Live tour is finished?

Taylor Henderson: I'll be releasing my album the day the tour finishes (laughs)! I am really excited, I can't wait! Possibly an early tour at the start of next year!


Question: Which song do you think you'll release as your next single from the album?

Taylor Henderson: For sure! We're even planning and getting stuff down for the album after the album released on the 29th of November. I have sent songs to Sony and they're loving it. A lot of people want to hear originals and I hope it all goes all right, I'm looking forward to it.


Question: What inspires you when you're writing?

Taylor Henderson: It does depend, I have original songs that I have been working on for over a year or even more, there are some songs I've been working on for more than three years and I still haven't finished and then there are other days were I will sit down and write a song in thirty minutes and when I've sent it to Sony they think it's great and I'm shocked because I've written it in no time. Sony has shown me that sometimes a song just works.

My inspiration comes from living, I know I'm only 20 years old but I've been through a little bit in my life and those things have had an impact on me whether small or big. Everyone has their own way of dealing and releasing, some people play sport or go for a run or listen to music but in my case I like to jot things down on a piece of paper and get a song together.


Question: Can you tell us how your Dad inspired your love of music?

Taylor Henderson: I grew up listening to Dad's music and he played guitar around the house although I never started playing guitar until I was 16 years old. I remember Dad used to play guitar and I thought nothing of it but then I started to really get interested and I picked up a guitar and thought -how does he do it?'

When you first strum a guitar you can hear the terrible sound of the strings and you can't work out how anybody can play the instrument but he taught me a couple of cords and that first sound of the guitar that was somewhat okay (laughs) gave me the urge to learn more and more.

My Dad started me off with his great love of the guitar and I started to develop my own style and from there we were singing in the kitchen, together. And here we are now; I have gigs, his got gigs! It's going great!


Question: What has been your favourite part of becoming a music artist?

Taylor Henderson: Going to LA was amazing with X-Factor. X-Factor shouted us a trip to LA, six boys went to LA together and I'd never been overseas and it was amazing to go to LA and sing for Kelly Osbourne. It was all incredible, amazing! The whole trip was great and I got to share my first trip, overseas, with all of Australia! So much fun!


Question: If you could collaborate with another artist, who would it be?

Taylor Henderson: Ed Sheeran, hands down! He is incredible and I love that if he was to have a concert tomorrow, people would be there in a second. Ed Sheeran is so successful it wouldn't be a problem for him to organise a band but he still stands up there and does what he does, just him and his guitar, for an entire concert. It is incredible that he stuck to his roots and he does what he does best and people love it and respect him for it. There are a lot of people who sit at home and play guitar and give it a shot and they relate to Ed Sheeran and that's what I hope to achieve.

I was listening to Ed Sheeran on YouTube before he hit the big time, I knew from the start because his lyrics were superb, he is incredible and I knew he would do something and before anyone knew it he'd become one of the biggest artists worldwide!



The X Factor Live Tour 2013
The X Factor is coming to its nail-biting conclusion with five finalists left battling it out. The top five contestants will embark on The X Factor Live Tour 2013 this November. The massive tour is confirmed to feature Dami Im, Jai Waetford, Jiordan Tolli, Taylor Henderson and Third D3gree.

General public can snap up a ticket now, with all tickets priced at just $79 to go on sale through various outlets.

The X Factor Live Tour 2013 kicks off on Saturday 23rd November and will hit Newcastle, Sydney, Melbourne, Adelaide, Brisbane, Gold Coast and finish up in Perth.

Headlined by The X Factor 2013 grand final winner and the remaining top four contestants, the Live Tour experience will give these talented performers the opportunity to get up close and personal with their fans. The top five includes, Queenslander Dami Im, 24, Jai Waetford, 14, from New South Wales, Victorians Jiordan Tolli, 19, Taylor Henderson, 20 and Third D3gree trio Jordan, 18 from Victoria, Kelebek, 18 and Jacinta, 19, from New South Wales. The top five will get this amazing opportunity to perform onstage live in the Australian arena tour.

The X Factor Live Tour 2013 is a true extension of the TV show and will deliver an entertaining music spectacular with the impressive production elements and striking stage and set design that have made The X Factor one of the most well-loved and visually remarkable programs on Australian television. The top five contestants will perform a selection of their most loved songs from their time on The X Factor, with exciting special guests to be announced.

Australia's favourite TV show The X Factor has been one of the year's highest rating television programs, pulling in over 1.5 million viewers weekly. This year the show has been overseen by the judges and music heavyweights Redfoo, body rocker and LMFAO front man; Natalie Bassingthwaighte, entertainment icon and Australian recording artist; Ronan Keating, Irish singing-songwriting superstar and Australian darling and singer-songwriter Dannii Minogue.

The X Factor has uncovered some of Australia's best talent with Samantha Jade, The Collective, Reece Mastin, Nathaniel Willemsie and Johnny Ruffo just some of the performers to become household names after appearing on the show.

'The X Factor" format has created more global superstars than any other singing competition television show including One Direction, Leona Lewis, Little Mix, Cher Lloyd and Olly Murs.

The X Factor is now aired in 205 countries, and local versions of 'The X Factor" are now commissioned in 45 territories.


The X Factor Live Tour 2013
Saturday 23 November: Newcastle Entertainment Centre NEWCASTLE
Sunday 24 November: Sydney Hordern Pavilion, SYDNEY
Tuesday 26 November: Palais Theatre, MELBOURNE
Thursday 28 November: Adelaide Entertainment Centre, ADELAIDE
Friday 29 November: Brisbane Entertainment Centre, BRISBANE
Saturday 30 November: Gold Coast Convention & Exhibition Centre, GOLD COAST
Monday 2 December: Perth Arena, PERTH

Tickets from ticketek.com.au and ticketmaster.com.au

The X Factor Official website: http://au.tv.yahoo.com/x-factor/
X Factor Australia Facebook page: https://www.facebook.com/thexfactoraustralia


Interview by Brooke Hunter