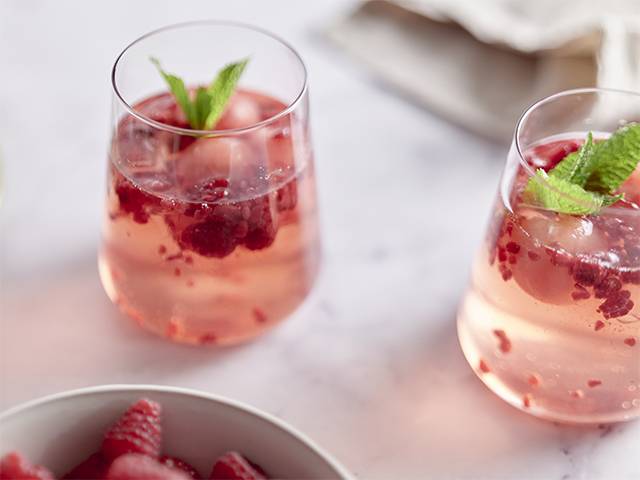 Raspberry Prosecco Cocktail
By Brown Brothers
Time: 25 min | Serves: 4

Ingredients
For the syrup
250ml water
1 cup sugar

For the cocktail
500ml Brown Brothers Ultra Low Prosecco
500ml soda water
250ml raspberry juice or can use cran-raspberry juice
4-6 limes, juice squeezed
Crushed ice
Fresh raspberries and mint leaves to garnish

Method
1. To make the syrup, combine water, and sugar in a saucepan. Bring to a boil and stir until sugar is completely dissolved, and set aside for 10 minutes to cool. Store in the refrigerator for up to a week.
2. To assemble the drinks, fill four glasses with ice, raspberries and one teaspoon of sugar syrup. Stir until combined.
3. Add 125ml raspberry juice, a tbsp lime juice, 125ml of Brown Brothers Ultra Low Prosecco and fill with soda water.
4. Garnish with mint, if desired.