Experimental Sydney-based duo Plastic Face have released their brooding, delightfully bizarre new single HiiViSiON, an intriguing exploration into a very strange state of mind, out now. The mysterious duo have also released a stunning clip to accompany the track, written and directed by Sean Donovan.

HiiViSiON makes an immediate impact with the curious opening lyric 'Have you ever seen a rat trying to fly?' Evocative of 90s house music, but with hints of modern Australian influences such as Tame Impala and Flume, Plastic Face are carving out a very special, unique niche for themselves. Should the listener dance, or listen contemplatively, or do both at the same time? It's up to the individual, as Plastic Face explain, "The song isn't really about someone, it's more a state of mind. This year has been so bananas it kind of represents our feeling towards it…Life and experiences make us tick, strange and unique."

A song and project as unique as this deserves a visual representation that suits the source material – and the video for HiiViSiON does not disappoint. Dark and wild, a nighttime car trip in the rain takes a bizarre turn – evocative of Donnie Darko, the entire video is deeply unsettling, yet intriguing, and will prompt the viewer to watch again and again. Speaking on the inspiration behind the clip, Plastic Face says, "One of our lovely pals Sean Donovan wrote and directed this clip. After seeing his independent short film 'Headless Chooks' we knew we had to work with him! It was evocative, dark and truly open to interpretation. 'HiiViSiON' is no different. We all agreed we wanted something mysterious, dark and thought-provoking. Something to entice people to dip their toes into our world so to speak and come up with their own answers. We pulled together an incredible team with the little resources we had and made something we're so happy with."

Plastic Face are a breath of fresh air in a world where a lot of things are starting to look and feel the same. Fans of HiiViSiON will be pleased to hear that there is more music coming from the new duo, as they enthuse, "We absolutely, positively cannot wait to unleash our music onto the world, we've loved making it, it's been such a random unique process as it always is with the two of us. We are so amped and can't wait for everyone to wrap their eyes and ears around our work."

Plastic Face is Pete Stals & Will Coleman
Interview with Plastic Face
Question: How would you describe your music?

Plastic Face: Our music is like a dark brown, suede, size 10 cowboy jacket with oversized tassels, worn studs, sparkling epaulettes, with a rainbow rattle snake wearing a Hawaiian shirt patch sewn in on the back. Picked up from a legit two dollar op shop with proper grandmas and nannas eating scones and drinking cups of tea behind the counter chatting about the weather. Soothing and comforting.


Question: Can you tell us about HiiViSiON?

Plastic Face: The song 'HiiViSiON' was written right smack bang in the middle of the pandemic. Pete had just fled back from NZ and was hot off the plane and into quarantine. Will had this covid19 beat, Pete had this pandemic chord progression and as the crow flew east on a hot summer night, the song was born. The song isn't necessarily about someone, it's more a state of mind.


Question: What inspired the video?

Plastic Face: The HiiViSiON video was written and directed by one of our close friends Sean Clancy Donovan. The inspiration behind the video was to create something unique, something the viewer could lose themselves in and finish the video thinking. "What the hell just happened". Before they know it they're watching it again and again.


Question: Is there a particular message you hope listeners take from your music?

Plastic Face: Music is a universal language, but it doesn't translate the same for everyone and we think that's beautiful. We're too busy telling people what to think or how to feel in these modern times, putting people in boxes is batshit crazy, have you ever seen a human in a box? It looks stupid! Nowhere near as cute as a cat in a box. We want our music to spark joy, individuality, imagination and most importantly have a sense of fun in these strange uncertain times.


Question: Do you prefer performing live or recording?

Plastic Face: Both are lovely and also quite different. I think atm we could safely say that recording is our preference, that exciting moment when you find the key in the sometimes forever stretching labyrinth of a song. The way we write remotely from each other sometimes is also really fun, opening up an email and hearing what secret sauce has been ladled over a track by one another is especially delicious!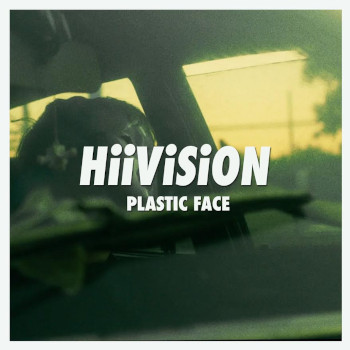 Question: If you could have anyone, in the world, attend a show, who would it be?

Plastic Face: Dr Karl Kennedy, from Neighbours.


Question: What is the story behind "Plastic Face"?

Plastic Face: We all wear masks, metaphorically speaking. We suppress and fear our darkest desires and adopt a more socially acceptable image. Us wearing masks and constantly changing our image is almost like an ode to humans being pretty similar to chameleons.


Question: When did you guys start making music together?

Plastic Face: We have been Comrades now for around 15 years. We'd have to say, in that time we've played in a bunch of different bands all with different genres, played a ton of shows here at home in Australia and also over in the UK, Europe and The States. We have written about 5000 songs and have ingested copious amounts of good times! So it's safe to say we started our music venture together way back then. Plastic Face is our new baby that we have been boiling up for quite some time now. Not that we boil up babies, it's a metaphor.


Question: Which music/artists are you currently listening to?

Plastic Face: Everything and anything that's mind bending, interesting or unique. There are no restraints or limitations we put on what genres we listen too! It's all good in our eyes from Muddy Waters to Travis Scott.


Question: What or who was your inspiration to go into the music industry?

Plastic Face: The music industry isn't very interesting, but the music is everything! It was never really a choice but more of a requirement for us both to stay (relatively) sane. Whether we like it or not we are always going to be making music, might as bloody well put it out there right?


Question: Did you have any pre-conceived ideas about the music industry?

Plastic Face: Not really, everyone's experience is totally different and people want different things from that certain experience. In saying that, we've been involved in it for quite some time now, we have learnt some things the hard way and have also had some of the most memorable and beautiful moments also.


Question: What's a typical day like?

Plastic Face: Pretty average really! We both wake up, brush our teeth, floss, shave, coffee, breakfast, then slip into our favourite mask, favourite dress up clothes and then commence writing pop music from the depths of hell.


Question: What has been your favourite part of becoming a music artist?

Plastic Face: The opportunity to play gigs, travel, meet like minded people, stretch our abilities and hone our craft. We've both played music now for as long as we can remember, it's just something we do. Whether it's successful or not doesn't matter really at all.


Question: What's next, for you?

Plastic Face: We are currently organising our second video single 'BACK2TOKYO'. We are shooting this second clip with our pal Sean Clancy Donovan who also shot and directed our first video 'HiiViSiON'. BACK2TOKYO is shaping up to be quite a unique clip and we are going to be releasing it early 2021 with our debut record. We are also working on our second record but let's not get too far ahead of ourselves here.


Question: Can you share your socials? (links please)

Plastic Face: Website www.plasticfacemultiverse.com
Facebook www.facebook.com/plasticfacemultiverse
Instagram www.instagram.com/plasticfacemultiverse
YouTube https://www.youtube.com/channel/UCcUvH2kJ8CJoI8mU3IpTZJQ
Spotify https://open.spotify.com/artist/2aXCIP7I0UN0ZI91oZj3wx?si=M6gesyMRTb6JGXo5AXaXsQ


Interview by Gwen van Montfort