When you want a cosmetic collection that helps you look amazing and cares for your skin, then you'll have found everything you're looking for when you discovr NC colour range from Nutrimetics.
Made from a blend of nature's finest ingredients and benefiting from advanced scientific formulations, the NC make-up range has a coverage, colours and long lasting wear you've been searching for.
Caress our skin with the silky coverage it deserves by smoothing on the new look Nutrimetics Beauty Veil Liquid Foundation. Designed for when you want a natural looking coverage and a flawless finish, this luxurious semi-matte foundation won't dry skin thanks to the softening and conditioning ingredients of Panthenol and Glycerine. It's also enriched with Oryzanol, a rice extract that protects against the dehydrating effects of the sun and wind, and has an antioxidant action that improves skin's tone and texture.
Beautifully light, this hydrating foundation glides on smoothly to effortlessly even out skin tones and leave you with a flattering semi-matte finish.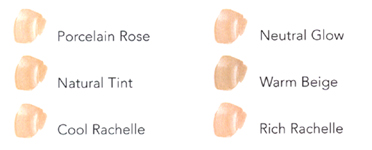 Available in six shades: Porcelain Rose, Natural Tint, Cool Rachelle, Neutral Glow, Warm Beige, Rich Rachelle.
RRP: $29.00
For product inquiries free call 1800 802 151 or visit
www.nutrimetics.com.au