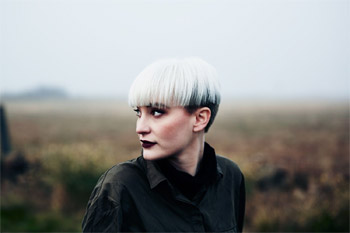 Nussy My Heroin Interview
After garnering critical praise for her 2014 debut EP, Dizzy, Nussy has again teamed up with Michael Paynter and Michael Delorenzis at MSquared Productions to deliver the edgy and provocative new single, My Heroin. Continually impressing with her own distinctive sound, Nussy's sugary sweet vocals are perfectly juxtaposed by her dark, contentious lyrics, sure to lure you in on the first listen.

'My Heroin is about being involved in a toxic relationship," describes Nussy. 'It's like an addiction where something else within you takes over and you can't make logical decisions - hence the reference to the drug heroin - that even at the very lowest of the low points, you convince yourself that the highs are worth it."

Directed by Jarred Osborn and Julian Lucas from Wildebeest (2014 Tropfest winner Granny Smith, Alt-J Matilda, Chiefs Stay), the duo responsible for masterminding the clip for previous single, Dizzy, the video for My Heroin (out June 22) features Nussy with a gang of sidekicks who kidnap Nussy's love interest and hold him captive. Fed up with his inability to commit, Nussy and her gang take matters in to their own hands and ultimately make his decisions for him, seeking revenge for all the heartache he has caused. 'It's a bit crazy and shows the psychotic side of someone who is possessed by the toxic relationship they are in - almost like being under the influence of drugs," Nussy explains.

Nussy plans to release a new EP later this year.
View the clip for My Heroin
Purchase My Heroin



Interview with Nussy
Question: How would you describe your style of music?

Nussy: Electro-pop.


Question: What inspired My Heroin?

Nussy: It's like an analogy for being in a toxic relationship - you know it's bad for you but you can't seem to pull yourself away from it - almost like a drug addiction. It's like a vicious cycle that you somehow become involved in, where the highs are so great that somehow you forget how agonisingly painful the lows are.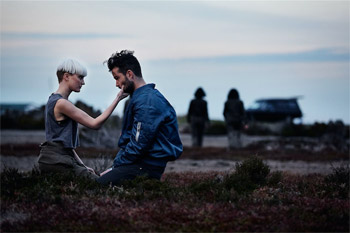 Question: Can you talk us through the filming of the video clip for My Heroin?

Nussy: It was so much fun! I haven't done a lot of acting for a really long time so it was something really different for me.


Question: Did you have any pre-conceived ideas about the music industry?

Nussy: I thought Katy Perry's hair grew out of her head blue.


Question: Do you write your own songs? What's your inspiration?

Nussy: I write on my own and I also love writing with others. I love being able to bounce ideas off other people! What inspires me? Life.


Question: What music/artists do you listen to when you are not playing your own?

Nussy: Anything from 80s synth-pop to The 1975 to Purity Ring to Robyn to Sky Ferriera and back to Madonna.


Question: What's next? Tour/Album/Single?

Nussy: I'm hoping to release an EP later this year!


Question: Was there a moment you contemplated throwing in the towel?

Nussy: Of course there are always those moments and there's always going to be ups and downs but I think being able to pick yourself up from a set-back, well that's just what distinguishes the hustlers from the wannabes.


Question: Do you prefer performing live or recording?

Nussy: Performing live 100%. There is absolutely no way to describe the amazing feeling you get from performing in front of a crowd. It's just surreal.


Question: What/who was your inspiration to go into the music industry?

Nussy: I'm not sure it was anything in particular.. I just live and breathe music. I always have. I love it and I honestly never considered doing anything else with my life.


Question: What is the biggest challenge you have faced along the way to your musical success?

Nussy: My own perfectionism.


Question: What's a typical day like?

Nussy: Wake up. HUSTLE. HUSTLE. HUSTLE. Sleep. Repeat.


Question: What has been your favourite part of becoming a music artist?

Nussy: Making music and performing it live is like this amazing outlet that we, as musicians are really lucky to have. And to have people enjoy and appreciate what I'm putting out there, that's just the most overwhelming thing in the world.


Question: If you could collaborate with another artist, who would it be?

Nussy: John Mayer.


Question: Do you have a website fans can visit?

Nussy: www.facebook.com/nussymusic


Interview by Brooke Hunter