Figuero Jones and Black Napoleon No Sofas Interview
No Sofas is the first single taken from the forthcoming collaboration project between West Australian emcees, Figuero Jones and Black Napoleon, which is set to solidify their presence at the forefront of the new wave of Hip-Hop in Australia.


Interview with Figuero Jones and Black Napoleon
Question: What inspired you to collaborate?

Black Napoleon: Before Figuero and I we're both making music we both played in the same soccer team and were friends, so we always had the chemistry between us which made it a whole easier with the music as we worked in a team previously.

Figuero Jones: Nappy and I have always kicked it together, spoken about music and argued about music. I think that helped mould our relationship into what it is now.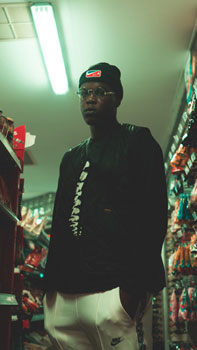 Question: How would you describe your music?

Black Napoleon: #GULLY

Figuero Jones: Energy, and that's what Gully is, our energy in music form.


Question: What motivated the track, No Sofas?

Black Napoleon: No Sofas came from a place where we both needed to vent and change the face of the Australian music scene. It's also our lifestyle of just grinding and just hustling every day to make this music work.

Figuero Jones: Yeah same for me, it's all about the come up and everything that encompasses it. Positive to negative to neutral points of it, just like the hook says, "we never got too comfy over here like No Sofas".


Question: Which is your favourite song to perform live and why?

Black Napoleon: No Sofas and Blue Faces, it makes the crowd turn into a mosh pit and just makes you wanna get so hype, so u gotta match your energy with the crowd.

Figuero Jones: No Sofas right now and of course more music from #GULLY ;)


Question: Do you prefer performing live or recording?

Black Napoleon: Personally I love both because they go hand in hand, because once you finish recording your tracks and go to perform it live, it's like a way of showing everyone your end product.

Figuero Jones: Yeah they're two different things to prefer one over the other. I mean I'm both comfy on stage and in the studio, just as long as there's my music around (laughs).


Question: What motivates you most when writing music?

Black Napoleon: What inspires me is everything around me, the people I'm with and then situations that made me the person I am today.

Figuero Jones: Life. Quite literally actually, I mean this life I live, doing this music ting with my bros is plenty of motivation to write. I'll write my way out if I have to, writing is just a way to express myself than just talking (laughs).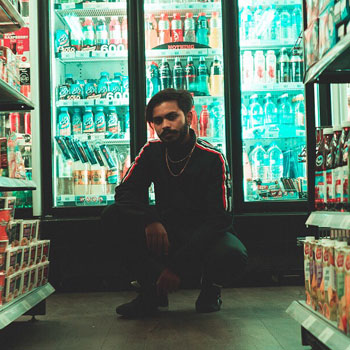 Question: Which music/artists are you currently listening to?

Black Napoleon: Headie One, Loski, Manu Crooks, Vic August and Drake

Figuero Jones: Loski, Drake, Ktrap, Headie One, Future, Vic August, Manu Crooks, Aretha Franklin, Jill Scott, Erykah Badu and Kojo Funds!


Question: What or who was your inspiration to go into the music industry?

Black Napoleon: I've always maintained a love of music from the time I was young and growing up in London where the grime scene was pretty big was big inspiration so it was only right to try do it here.

Figuero Jones: I'm a real musician and a real artist. Everyone that ever did it really REAL inspired me, shoutout all of dem.


Question: If you could collaborate with another artist, who would it be?

Black Napoleon: Kanye West, Skepta, Manu Crooks, Lil Wayne, Chip or Loski

Figuero Jones: Drake, Future, Loski, Pressa, Kojo Funds, Manu Crooks, Smokepurrp, Boi1da, Metro Boomin, Wheezy, Murdabeatz, Mike Will, Zaytoven or Sampha


Question: What's next, for you?

Black Napoleon: #GULLY a collaborative album by Figuero Jones and coming soon


Interview by Brooke Hunter