World First Miniature Balm Sculptures Gets Sydney Opera on the Lips of Australians
Miniature mania has reached the shores of Australia with the arrival this week of the world's first ever miniature sculptures crafted out of lip balm, after a delicate journey all the way from the studio of one of the world's leading miniature sculptors in Hong Kong.

The sculptures, commissioned by Burt's Bees, the world's most lovable natural beauty brand, have been carefully crafted by globally renowned Hong Kong miniature sculptor Maysum with such precision that each sail of the Sydney Opera House or tiny tea cup detail is perfectly visible even though they are only 1.5cm high and carved out of lip balm. The five miniature sculptures, which took more than two days to sculpt, bring to life the Australian icon, a tea cup and saucer, a honey bee, honey comb and honey pot" all represent the limited edition Chai Tea Lip Balm addition to the iconic range of Burt's Bees' 100% natural lip balms.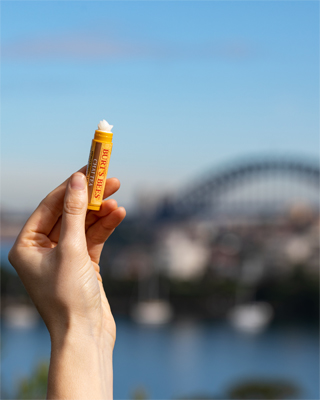 Upon completing the commission, ahead of preparing them for their long journey to Australia, Maysum said the diminutive creations are an iconic artistic opportunity for Australia.

"I have created more than one hundred miniature sculptures from celebrities to Greek mythological creatures and carved them from lipstick, eyeshadow and bronzer, but this is the first time sculptures have been carved from lip balm and it was an incredible natural material to work with," said Maysum.

"People the world over marvel at miniature art works with millions of likes across social media pages for the enchanting sculptures, but these are extra special, because they also inspire people to marvel at the significance the tiny bee has on our planet. We know that Burt's Bees is adored globally," she said.


Nicola Quinn, Senior Brand Manager, Burt's Bees said it is often the smallest things in life which bring the most joy.

"It is wonderful to partner with Maysum for the launch of the Burt's Bees Chai Tea Lip Balm in Australia. We are delighted with the outcome of her precise craftsmanship which perfectly brings to life the story of our brand, with our everyday hero being the humble bee and the unique ingredients which we include in our products such as Chai Tea Lip Balm," said Ms Quinn.

"It really can be the little things in life that can make a big Impact and that is what Inspires us every day," she said.

"It's wonderful to see something as simple as our lip balm bring a small buzz of joy to our customers and spark such artistic inspiration with these sculptures," Nicola Quinn said.
@burtsbeesaus #burtsbeesaus


Interview with Maysum, Hong Kong Miniature Sculptor
Maysum is a globally recognised miniature sculptor and multi-media artist based in Hong Kong. Her renowned lipstick artwork has depicted celebrities like Lady Gaga, Marilyn Monroe, Victoria Beckham and 'Brangelina,'"and also covers more abstract requests like Greek mythological creatures out of tubes of cream bronzer.

Question: What originally motivated you to begin making miniature makeup sculptures?

Maysum: I started sculpting miniatures around seven years ago. I loved the idea that makeup tells a deeper story about the person using it"about their personality when it comes to things like colour, texture, scents, etc. I think lipstick and lip balms in particular demonstrates this, and using it for artwork takes it past its functionality.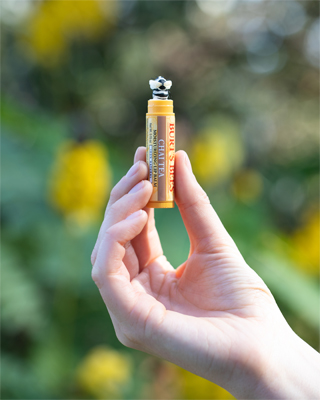 Question: What inspired your project with Burt's Bees Australia?

Maysum: When the Burt's Bees Australia team reached out to me for the project, I was inspired by their range of all-natural beauty products and dedication to bee preservation. Truth be told, I've been using their lip balms for years!

I also really liked the idea of participating in a 'World First' by sculpting into a lip balm. For this project"the miniatures included a tiny bee, tea cup, honeycomb, honey pot and Sydney Opera House all made out of their new Limited Edition Chai Tea Lip Balm.

I love a challenge! It's been an amazing experience.


Question: Can you tell us about the planning and time that went into the five Burt's Bees miniature sculptures?

Maysum: After agreeing on the direction of the 5 lip balm sculptures"which have a Chai and Aussie theme, it was a matter of planning how best to mould the very fragile material with my sculpting tools on hand. In the end, it took roughly three hours per sculpture to complete over a span of two days.


Question: What materials do you use to create sculptures?

Maysum: I usually work with cosmetics. I have tried foundation, concealer, cheek colour/blush, eyeshadow. Besides cosmetics, I do ceramic and clay carvings too.


Question: What's next, for you?

Maysum: Besides my latest project with Burt's Bees Australia"I will have my second Tokyo art exhibition in June, which is about my drawings and a lipstick still motion animation which will be shown at the show too. Afterwards, I will have a drawing crossover project with a fashion brand in HK.


Interview by Brooke Hunter