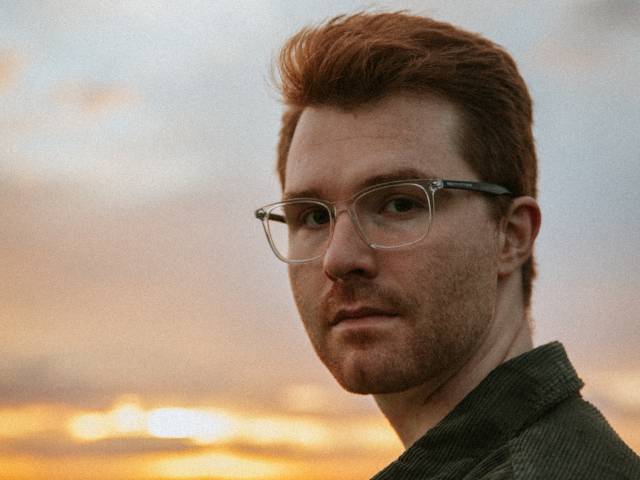 Personal stories, paired with enthralling storytelling, has always inspired Matthew Gilbert's songwriting. New single 'Out Of The Contempt', is no different; channeling honesty, depression & heartbreak to unveil the inner-workings of his psyche, when moving past a deeply hurtful period in his life. Seeking closure & healing, Gilbert is invigoratingly honest throughout the track, reflecting on his actions and his will to fight against adversity. The first cut from his sophomore record 'Getting Over All Of It', 'Out Of The Contempt' works to introduce worldly cinematic soundscapes that is present through the album, drawing inspiration from Gang of Youth, Boy & Bear and Bon Iver throughout.

With ample amounts of time on his hands, alongside an abundance of creative energy, Matthew Gilbert penned and produced 'Out Of The Contempt' as well as his forthcoming album during the hard, stage four lockdown that was blanketed across Melbourne in 2021. Hundreds of separate audio tracks were utilized in the creation of its final form, with these sourced to include choral & orchestral arrangements from Germany, United Kingdom, Japan and the United States. Mixed by Jacob Sells (Woodlock, LANKS) and mastered by Adam Dempsey (Courtney Barnett, Paul Kelly), the final track was lovingly pieced together to create a work even greater than the sum of its parts.

"'Out Of The Contempt' is the crowning jewel of my upcoming album 'Getting Over All Of It'. It completes the story of moving through the last 5 years of my life. Filled with depression, relationships, church hurt and restoring faith. Out Of The Contempt sings about moving on from all the hurt, regardless of getting closure, for the sake of healing. Out Of The Contempt is an Alternative Cinematic Soundscape full of orchestral elements and authentic ambient tones." Matthew Gilbert

"I hope that the raw honesty of these stories will allow people to have open conversations about their own life and journey, and also provide a therapeutic soundscape to those in the midst of heartbreak, despair and depression, trying to bridge the gap to restoration and forgiveness." Matthew Gilbert

'Getting Over All Of It' marks the forthcoming sophomore album for Gilbert, filling ten glorious tracks with his signature, ethereal charm and 'straight-from-the-heart' compositions. Having successfully funded a Kickstarter campaign for the album's recording & release, Matthew Gilbert's audience now waits with anticipation to begin to hear the creations they've supported over the past year. With the album and his core group of fans playing such a large support in his life, Gilbert is now so eager to give back to his fanbase, providing a set of sounds, melodies & stories for them to carry with them throughout their own journeys.

Matthew Gilbert is emerging as one of Australia's premiere indie-folk performers & songwriters. With an abundance of relatable and moving stories up his sleeve, Gilbert capivates listeners with honest melodies, lush harmonies and mysterious lyrics - hitting hard but always pulling back for a warm embrace when complete. His heartful songwriting is the tonic for a cold night, difficult week, heartbreak, lost love or any setback faced in the to & fro's of day-to-day life.