MATT BOYLAN-SMITH RELEASES STUNNING MELODIC FOLK TRACK "WE DREAM OF RIVER SONGS"
Sydney singer-songwriter Matt Boylan-Smith is about to take the world by storm with his stunning new single "We Dream Of River Songs" which will be released on Friday 15th May. This graceful ballad features melodic and striking melodies, accentuated by a steady yet distant drum line. Stirring production drives listeners to a sense of release, where Matt's vocals soar over the solemn string section, as well as his own warm and subtle vocal harmonies.

Matt Boylan-Smith's sound is a bit of a stew, with the main ingredients being folk, alt and pop. The piano and vocal-driven ballad has been cooked up with producer Dan Frizza in Coogee over a few days with Matt playing all instruments apart from Violin and Drums, with Matt also collaborating with Lon Lemaster (Toto 4) and Beau Hill (Co-Founder of Interscope Records) in the lead up.

"I wrote 'We Dream of River Songs ' as I was discovering some new instruments… whilst dreaming about a magical chance-meeting by the water that I had in a place called Riverhouse," said Matt. "Things seemed a little easier to me in those moments, and I wanted to try and recapture and manifest that all with the songwriting. With what is currently happening in the world, the song has taken on even more meaning to me, as I strive to hold on to my wonderful memories and manifest new ones."

Matt Boylan-Smith is an award-winning multi-instrumentalist singer-songwriter, who left his hometown of Bathurst, regional NSW, to travel the world and tell his stories. Recently recognised at the Madrid International Film Festival, Matt took out the Best Short Films category for his unreleased music video "Johnny" . Having toured extensively throughout Australia, as well as multiple tours of Europe and a foray into South America, Matt's live shows are known as an unforgettable experience, with 'old soul' story telling delivered by exquisite vocals. Performance highlights include the 40th anniversary of the Sydney Opera House, a pre-match show for the National Rugby League and various national Australian festivals.

Gaining national radio play on triple j with his single "We Can Be Together", Matt Boylan-Smith has generated over three million streams on Spotify with single "Down by the Ocean" , a collaboration with Alora and Senii (Finland). The trio reached #30 on Germany and Finland's viral Spotify charts.

Previously, Matt has recorded with Jeff Martin (The Tea Party) , and more recently with producer and engineer Lon LeMaster (Toto 4, Don Henley), Beau Hill (Alice Cooper, Winger, Kix Ratt) and Dan Frizza to produce "We Dream Of River Songs."


Interview with Matt Boylan-Smith
Question: How would you describe your music?

Matt Boylan-Smith : The main components of my music seem to follow the folk path. I generally write to tell a story in a biographical or semi-biographical way. The subject matter and emotions tend to direct the path of any of my tracks musically. It's often moody as I tend to write songs to make sense of things but there's light in amongst there too.


Question: Can you tell us about We Dream of River Songs?

Matt Boylan-Smith : We dream of River songs came about when I was trying to make sense of some personal change I was going through. Before this track the genesis of most of my songs came on guitar and I was experimenting with writing on piano. The track came out as a sort of recount of loss, a glimmer of hope for things to be set right and ends in an emotional homage to the future and past all in one. I was playing around with the percussive nature of piano and found stumbled on some styles that are difficult to replicate on a guitar.


Question: What inspired your new song?

Matt Boylan-Smith : We Dream of River Songs was inspired by the feeling of being in limbo with a relationship and journey of uncovering the personal issues with what may have caused the ruction. I think prior to this I would often externalise any issues with relationships and this song helped me to look more inward to overcome things.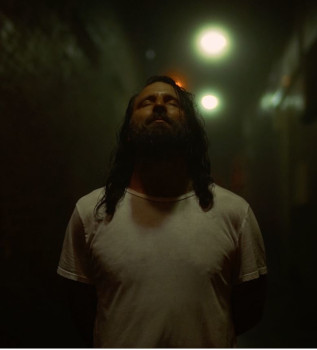 Question: Is there a particular message you hope listeners take from your music?

Matt Boylan-Smith : I think there is positivity that listeners can take out of it. It's a broody song but the underlying message is positive. If you want something enough you can make it happen if you're willing to look inside yourself as to why things are happening.


Question: Do you prefer performing live or recording?

Matt Boylan-Smith : Tough one. I love performing but do enjoy the patience and creativity that comes with recording. You know, I want a violin here or some synth there – it's not as easy to do when playing live. Performing is all sweat, connection and delivery and a different form of expression which I love.


Question: Which is your favourite song to perform live and why?

Matt Boylan-Smith : I have an unreleased song called Beacon in the Sky that I love performing which I'll hopefully be able to release soon. It's written as a sort of dedication to my little brothers. It's also a song that translates well both as a soloist or with a full band. I have some different live version of it online from around the world.


Question: If you could have anyone, in the world, attend a show, who would it be?

Matt Boylan-Smith : Tough Question! Paul McCartney.


Question: What motivates you most when writing music?

Matt Boylan-Smith : I'm motivated by completing a story and sending a message. Whether it's for my own catharsis or if it's to help others find their own. The story can take ten minutes or ten years but they're all there waiting to be told.


Question: If you could collaborate with another artist, who would it be?

Matt Boylan-Smith : Justin Vernon (Bon Iver).


Question: What is the biggest challenge you have faced along the way to your musical success?

Matt Boylan-Smith : A sense of perfectionism that has probably stopped me from taking risks and releasing more tracks.


Question: What's a typical day like?

Matt Boylan-Smith : At the moment under lock down, I've been working on learning more piano and recording demo's for my producers. I've been out in the garden a lot lately as well and find a nice way to be active in a creative way before sitting down to make music.


Question: What has been your favourite part of becoming a music artist?

Matt Boylan-Smith : Definitely the travel. I've seen parts of the world and met people I never would have met by performing in different countries.


Question: What's next, for you once COVID-19 has passed?

Matt Boylan-Smith : Tour! I have more songs to release and can't wait to get back out on the road again.


Question: Can you share your socials? (links please)

Matt Boylan-Smith : https://www.mattboylansmith.com
Instagram
Facebook
Spotify
Youtube


Interview by Gwen van Montfort