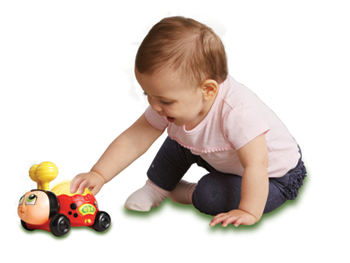 Love the Learning Fun with LeapFrog
Children learn through play, so LeapFrog toys are packed full of ways to make children's playtime more rewarding as well as fun.

From bubs to toddlers, pre-schoolers to school-age, a child's development is a continuous journey that happens one spark, one discovery, one success at a time. LeapFrog toys provide that 'aha' moment, changing a little person's mindset from "I can't", to "I did!"


Rainbow Lights Ladybird
A kaleidoscope of excitement, the Rainbow Lights Ladybird is an imaginative way for your child to learn colours, letters and more. Press Ladybird's antenna and watch the brilliant light show as colours spin and flash to the sounds of music. When the colours change from red to yellow, green and blue, imaginations run wild as Ladybird explores pretend play. Press Ladybird's ABC button to hear songs that teach all 26 letter names and sounds. Love the learning fun with this cute little critter.

For toddlers from nine to 36 months, the Rainbow Lights Ladybird is available from July from Big W, good toy stores and online retailers.
RRP $16.95.

For further information on LeapFrog and its products, visit www.leapfrog.com.au, or check out the LeapFrog news on Facebook LeapFrogAustralia and Instagram Leapfrogofficial.