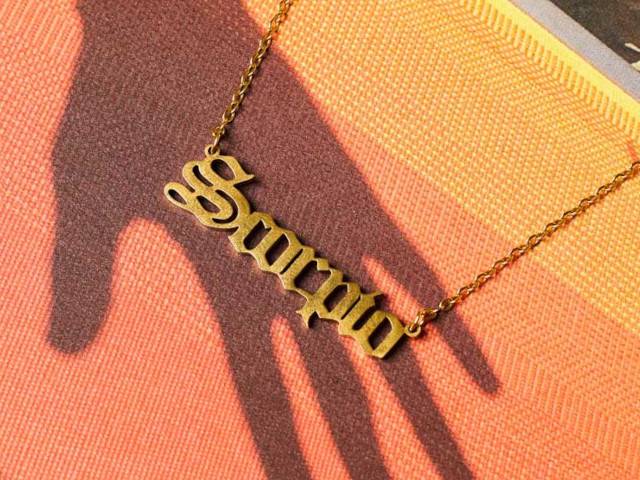 Hot New Jewellery Trends for 2022
Oh, how we love our jewellery! It's like pizza & best friends, it never lets us down. The final finishing touch to any look, the right jewellery will take your outfit to the next level and make sure all eyes are on you, wherever you are.

All the doom and gloom in the world has been a strong influence on trends with a huge increase in jewellery that's full of joy, cheekiness, and bold bursts of colour. To shop all the latest look no further than Aussie brand Beginning Boutique, it will be your new go-to store. Now let's take a look at the hot new jewellery trends in more detail.

Make It Gold and Make It Bold
This year is all about having fun, getting out of sweats and dressing up. Like really dressing up to be seen. So naturally, jewellery will follow these trends with a big focus on statement pieces. Choker-style necklaces are a great choice, like the Geo Necklace from Beginning Boutique.

Chunky gold chain necklaces and bracelets are here to stay and are a perfect way to boost the glamour factor of any outfit. The good news is there are no rules, make them as chunky or dainty as you like. It used to be taboo to mix your metals, but now wearing gold and silver at the same time is super-stylish and trendy. Beginning Boutique is a must-visit for all your chunky gold chain jewellery needs.

Playfulness & Juicy Colours
Kitschy accessories are all the rage and a chance for your personality to shine. Channel a little Y2K fashion that's all over our social media feeds with playful coloured rings in resin & enamel. Think lollipop rings from our childhood but make them fashion. They'll add a burst of fun to every outfit and are super-easy to mix n match.

For a more subtle nod to the trend, choose necklaces or rings with a bold gemstone in an eye-catching mood-boosting colour, like the gorg Belle Ring from Beginning Boutique. It will make you feel glam & classy and bring out your inner Queen.

Hoops Hoops Hoops
The classic hoop earrings are having a revival and are not going away anytime soon. They come in all different shapes & sizes to perfectly match your occasion.

Big, gold hoops are always sultry and will deliver attitude and flirtiness. Don't be afraid to stack a bunch (if you've got the holes) to make a big statement! Choose boho-chic vine leaf-shaped hoops that'll add effortless elegance to any look. While for every day, try medium-sized hoops that will easily match any style and not get in the way of your busy life.

Make It Personal
Us girls have a very intimate relationship with our jewellery. It's like secret lucky charms we carry around with us that symbolise our uniqueness, so of course, we're wild about the latest personalised jewellery trend. It's having a huge moment!

There's a whole myriad of sun, moon and star-shaped jewellery to try that will add a personal touch to any outfit. Also, how about zodiac pendant necklaces, anyone? If you love, head on over to Beginning Boutique before they're all snapped up! Get on board the trend with super-pretty charms and pendants featuring different symbols like butterflies and lightning bolts, an instant outfit & mood booster.

Stack & Layer
Layering jewellery continues to be very popular. There are no rules. If anything, stick to "more is more". Don't just wear one dainty necklace around your neck, why not try three? Or even four and create the "necklace stack" it's statement-making. Feel free to play around with the thicknesses, textures and pendants, this is your chance to express your playful side. For extra glam look no further than Beginning Boutique's tiered Starry Necklace or the Arabella Layered Necklace Gold (or both!).

If you're excited for some serious on-trend bling (like we are!), then visit Beginning Boutique and discover all these jewellery trends and much more.