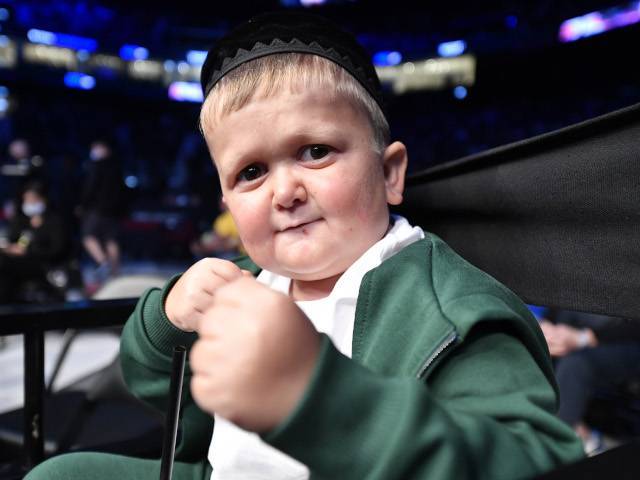 The Hour Group has today confirmed the international social media sensation, 19-year-old Hasbulla Magomedov will be making his way from the small Russian town of Dagestan to Australia this August for his first ever international tour.

Hasbulla's highly anticipated visit to Australia will kick off in Sydney on 29 and 30 August and Melbourne on 31st August and 1st September. The visit will include a series of interactive experiences at iconic locations around Sydney and Melbourne for all fans to attend. There will also be a meet and greet opportunity with Hasbulla including a professional photo and a tour merchandise pack for a limited number of fans.

Tickets to the meet and greet will go on sale at 9am on Thursday 30 June 2022 (AEST).

Described as a Comedian, Entertainer and Influencer, Hasbulla Magomedov shot to fame in 2020 with his pranks and stunts on Instagram and TikTok. Born with a Growth Hormone Deficiency, or dwarfism, Hasbulla's child-like appearance and confident persona has entertained millions of fans around the globe that have fallen in love with his humour, and brutally honest realness.

With over 2.6 million followers on Instagram and 4.7 billion views on his TikTok platform, he has attracted celebrity fans such as Logan Paul and Joe Rogan and has a long-standing friendship with former MMA star Khabib Nurmagomedov who often appears on his posts.

Hasbulla is a huge fan of UFC and has made no secret of wanting to step into the ring. His running feud with Tajik singer Abdu Rozik, who also has Growth Human Deficiency, has also been popular on social media, with the two regularly challenging each other to fights.

"I am very excited to be heading to Australia, I can't wait to see all my Aussie fans and visit these amazing cities, I've heard so many great things about Australia, I'm looking forward to all the great experiences your country has to offer." Said, Hasbulla.

Chris Tamblin, Co-Founder of The Hour Group, adds, "Traditionally, Hasbulla has not conducted many public appearances. We, The Hour Group are honoured to be bringing him down to Australia for what will be a fun and eventful tour."

A limited number of Australian fans will have the opportunity to get up close with the internet sensation at the meet and greet events in additional to the public appearances that will be announced shortly via The Hour Group's social media platforms.


MEET & GREET EVENTS

29 & 30 AUGUST SYDNEY LE MONTAGE
31 AUGUST & 1 SEPTEMBER MELBOURNE TIMBERYARD

For further information and ticket details, please head to The Hour Group website.