Harlow

Australian fashion label Harlow offers fabulous fashion for sizes 14-24 tapping into a niche and under-supplied market.

Harlow is a fashionable brand that's not afraid to take chances. Expect clothes that are fierce, funky and fun that channel rock -n' roll but with a twist. Taking on the latest trends with its own signature the Harlow range is aimed at young women (18-35) who are confident, bold and fashion aware.

The on trend range features fashion forward designs, luxurious feeling fabrics and current styling to embrace curves and celebrate the female shape. Many of Harlow's styles are limited editions, specialising in smaller runs with as little as 16 pieces being made in a particular fabric/colour. Having the range designed and made in Melbourne allows Harlow designers to monitor production closely ensuring the highest quality assurance standards are met at each stage.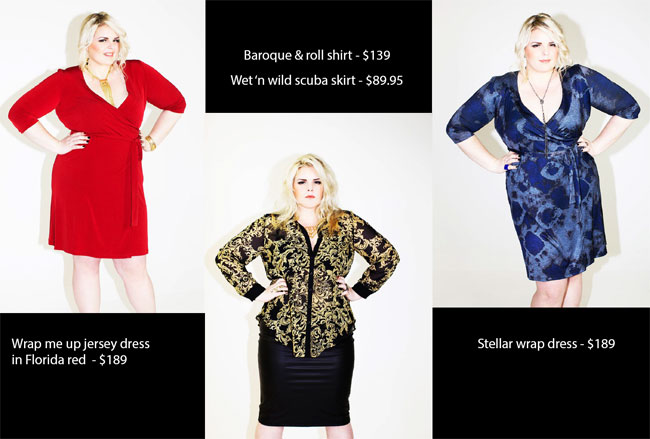 Harlow founder and head designer, Kerry Pietrobon says the 'clothing reflects our belief that fashion should be accessible to all women. We recognised a real gap in the market where high street fashion brands were only going to a certain size…we wanted to provide fabulous pieces for women of all sizes."

Key pieces in the Harlow range are classic yet current, the items can be put together or mix in to complement existing wardrobe pieces for a fabulous new look. Fabrics are carefully selected for their comfort, durability as well as their fashionable look and unique features. With bomber jackets, wrap dresses, ponte pencil skirts, lace shirts and motorcycle pants on offer get set to fall in love with Harlow!

Available in selected boutiques and online at www.harlowstore.com