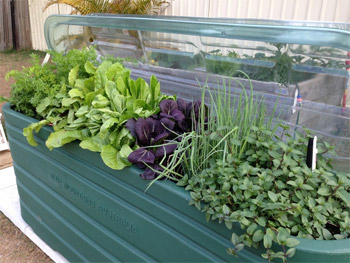 Greenhouse Capsule

The new balcony size Greenhouse Capsule is the perfect gift for anyone who has a desire to grow their own all year round, whether they have green fingers or are just beginners. It's a totally self-contained, compact "mini" greenhouse that allows people to grow their favourite vegetables, fruits, herbs and spices all year round, easily and without fuss, no matter what the weather conditions!

It fits on balconies, rooftops and small backyards and is an ideal Xmas gift for even the most amateur green fingered gardener.

The Greenhouse Capsule is easy to setup and takes care of everything creating a perfect horticultural environment and healthy home for your veggies to thrive in….time and time again.

'Like Humans…… vegetables like a nice, warm, snug and safe bed! The Greenhouse Capsule achieves this with unity between thermal mass, carbon dioxide, oxygen, water, light and protection from extreme temperatures and unwanted critters and pests" says Backyard Farmer Pete.

Orders can be made online or by phone at www.greenhousecapsule.com.au or 1300 CAPSULE (1300 2277853)

Dimensions : Height 1140 mm , Length 2100mm Width 550m.