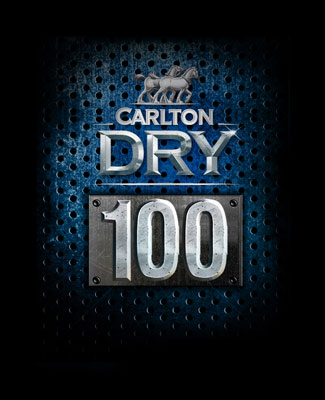 Australians Given 100 Reasons to Drop Everything
Research reveals Gen Y's quest for adventure is stalled by the trappings of life at home

New research reveals that young Australians are holding themselves back from life's greatest experiences, citing empty pockets and obligations to work and family as barriers to dropping everything in the pursuit of fun.

Conducted on behalf of Carlton Dry, the Newspoll research examined Australian attitudes towards a number of once in-a-lifetime, must-do activities – looking at which experiences Aussies crave and what's holding them back from doing them.
Some of the key findings of the research are:
Experiences that matter most:
Of all the activities that matter most, nearly one-quarter (24%) of all Aussies want to live it up large and experience the bright lights and sounds of Las Vegas
Proving that the beer culture rings true for home-grown Aussies, 18% of twenty something's want to experience Munich's famous Oktoberfest and enjoy a stein of cold beer with their mates
Rocking out rates highly, with 16% of twenty something Aussies nominating a pilgrimage to the Californian desert for legendary music festival Coachella as must-do activity

The chains holding them back:
Money matters in the ongoing quest to fund must-do activities. Most Aussies (82%) say that a lack of cash is the main thing holding them back from dropping everything and tackling all the experiences they crave
Obligations at work are holding Aussies back, with nearly one-half (48%) saying the daily grind is preventing them from doing want they really want and living in the now

Vincent Ruiu, Carlton group marketing manager said, 'The research is clear, twenty-something Australians are fed up with missing out due to empty pockets and the pressure of trying to get ahead of the pack.

At Carlton Dry, we're all about rewarding those people who are up for dropping everything and doing something random with their mates. We've launched the -Carlton Dry 100' to give fans the chance to live in the now and know that tomorrow doesn't matter until tomorrow."

The -Carlton Dry 100' is a year-long promotion which puts one hundred once-in-a-lifetime experiences up for grabs. With the -Carlton Dry 100' there is no piking. If you win, you have to drop what you are doing, grab your mates and set off on your adventure within 48 hours. If you fail to act in time and don't have the guts to go for it then you get nothing. A new winner is selected and the -Carlton Dry 100' challenge is issued to them.

From being chased by wild bulls in Spain, to living it up in Las Vegas or partying under the full moon in Thailand, the rewards are all about grabbing whatever random opportunity comes your way and going for it. Kicking off on June 30th, a range of experiences will be given away every week for the next year.

If you're all about having an awesome time with your mates, doing whatever you want, whenever you want, then sign-up to be part of the -Carlton Dry 100' on the Carlton Dry Facebook page and you'll be the first to know about each prize draw: www.facebook.com/carltondryaustralia

Carlton Dry is a refreshing, easy drinking dry lager brewed to have a smooth crisp finish, with lower carbohydrates. Having experienced 21 per cent growth over the past year, Carlton Dry continues to be one of Australia's fastest growing beer brands.