Glori Gage Interview
Glori Gage has always loved to sing, as a child she says that she "always loved to sing and was often found on our backyard swing...singing, singing and singing".
Glori Gage's very first collection of songs were recorded in her basement for a High School Theatre Arts project and were a collection of Judy Garland favourites such as Embraceable You, The Trolley Song and Look For The Silver Lining.
As Glori Gage's career unfolded she was given the opportunity to work with the prestigious Stratford Festival, in Stratford, Ontario to be part of the original cast of The Mikado. Were she toured throughout Canada, the United States, which included the Virginia Theatre on Broadway and the Old Vic Theatre in London, England.
As Glori Gage began her career on the stage she was given an amazing opportunity to work with director/producer Kevin Sullivan who brought the much loved Anne of Green Gables to the screen. Whilst performing on stage Glori Gage was still recording her own songs, which were played on the radio.
Glori Gage on her CD releases
:
"My first CD: Treasured Memories: Quiet Moments, was to be a tribute to those treasured songs of the 30's & 40's...I'm in the Mood for Love, Always, For Sentimental Reasons, Look for the Silver Lining...to name a few, songs that had beautiful simply lyrics, and gentle music. We also decided to record it in an analog format, with only piano and voice which we felt would give it a true feeling of 'a time past'.
My dream continued with my second CD: Treasured Memories: Christmas Classics. These traditional Christmas songs have always been close to my heart and I decided on the following songs O Holy Night, Silent Night, Still Still Still, What is this Lovely Fragrance, The Little Drummer Boy, Away in the Manger...and more for this collection. These beloved Christmas songs are wrapped in arrangements of gentle orchestration.
The series third CD ~ Treasured Memories: Classic Ballads is a collection of heartfelt ballads that dominated the radio air waves in the 70's with songs like (They Long to Be) Close to You, Annie's Song, Play Me, You Make Me Feel Brand New...and more. These love songs are completed with very intimate arrangements and the addition of acoustic guitar.
Sacred Songs is the newest CD to the Treasured Memories Music series. This CD collection includes Be Still My Soul, Ave Maria, Here I Am, Lord, I Asked the Lord...and more. These songs are treasures and again with gentle arrangements truly bring calmness to ones heart and soul."
To view song listings, sample songs, and purchase please visit
www.glorigage.com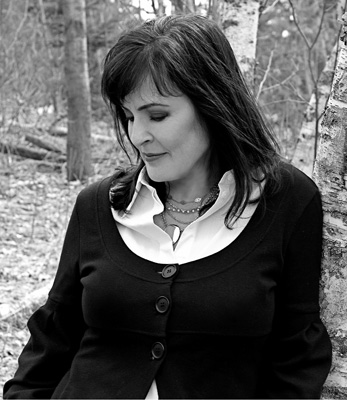 Interview with Glori Gage
Question:
How did it feel to hear your song played all over the airwaves?
Glori Gage
: It was and still is a dream come true! It is so exciting after all the hard work that goes into recording and completing a CD to hear your song on the radio...it is the highest compliment!
Question:
Did you have any pre-conceived ideas about the music industry?
Glori Gage
: Yes, I thought the only way to have your music heard was to have a record label backing you, but now with technology, even independent artists like myself, can have their music heard all over the world.
Question:
Do you write your own songs? What's your inspiration?
Glori Gage
: Yes, I am currently working on a song that is close to my heart. My inspiration has always been drawn from life around me and my writing usually comes from something that ignites me on an emotional or spiritual level.
Question:
What music/artists do you listen to when you are not playing your own?
Glori Gage
: I like gentle restful music and so I enjoy listening to instrumental music, and I love & admire the talents of Celine Dion, Barbra Streisand, Josh Groban and Michael Bublé.
Question:
What's next? Tour/Album/Single?
Glori Gage
: I'm getting back to writing my own songs, so I hope to have an original Single out this coming New Year.
Question:
Was there a moment you contemplated throwing in the towel?
Glori Gage
: Yes, when I was waiting for others to decide the path for my music and my career. Once I decided to follow my own path I knew that I would never leave this world of music.
Question:
Do you prefer performing live or recording?
Glori Gage
: I love being in the studio recording. I love the intimacy of just me, my microphone and the music.
Question:
What/who was your inspiration to go into the music industry?
Glori Gage
: I always loved to sing and as a child I was often found in my backyard singing on my backyard swing. At that time I used to make up songs about anything and everything... and with time this passion became something that I needed to develop and share through songs.
Question:
What is the biggest challenge you have faced along the way to your musical success?
Glori Gage
: The biggest challenge that I have faced relates to when I was pitching my original material to the music industry and it was being turned down because it didn't "fit" the current trend or what was hot at that particular time. Like many industries, the music industry looks for music they believe fits these current trends/styles. However, I believe music is very subjective and the music industry doesn't always know what the listeners are going to fall in love with. We've heard of many stories where the last song selected for a CD, became the chart topper. No one knows for sure, so as a writer we have to create music based on what moves us, with the hope that it moves others.
Question:
What's a typical day like?
Glori Gage
: A little stretching to wake up the body, a good healthy breakfast, giving thanks for all the blessings in my life...and hitting my computer to write.
Question:
What has been your favorite part of becoming a music artist?
Glori Gage
: I love that I can touch people with my music. If they take a moment to listen, to remember, to cry or even if it helps them fall asleep, it is the greatest compliment to me.
Question:
If you could collaborate with another artist, who would it be?
Glori Gage
: David Foster
Question:
Do you have a website fans can visit?
Glori Gage
: Yes, yes, please come and visit me at
www.glorigage.com
Question:
Can you tell us 5 things required for a happy healthy & enjoyable life?
Glori Gage
: Love, Laughter, Music, Good Food (especially Chocolate) and Quality Time (with people and alone).
Question:
What message would you like to say to your fans?
Glori Gage
: Thank you for taking the time to visit my life...my journey and to hear my music. I have been blessed to find my gift and I believe each of us are blessed with many gifts and talents...so look within and find yours...and then share them with the world!
Interview by Brooke Hunter