'Give A Frock' About Women Experiencing Disadvantage
Sacred Heart Mission's 'Give A Frock' campaign is back and more luxurious than ever, bringing with it a new ambassador, Australia's favourite homemaker Chyka Keebaugh, and more events including a fashion show showcasing prestigious gowns donated by Melbourne's finest fashionistas for a great cause.

Aimed to raise essential funds for Sacred Heart Mission's Women's House, 2018's 'Give A Frock' campaign will be extended to go for longer, during spring months September and October.

This Sacred Heart Mission campaign brings together women of the AFL with the fashion world under the banner of 'Women for Women', to support women experiencing homelessness and chronic disadvantage.

The 'Give A Frock' campaign launched in 2015 when D'Arne Finnis, St Kilda Football Club's CEO Matt Finnis' wife and friend of the Mission, wore a dress she bought from the Mission's South Melbourne op shop to the Brownlow Medal red carpet.

Carolyn Clark, Sacred Heart Mission Board Member says "wearing a Sacred Heart Mission op shop frock on the red carpet raised awareness of the work we do at Women's House for those who may be socially isolated, in crisis or experiencing housing difficulties due to a range of life experiences,"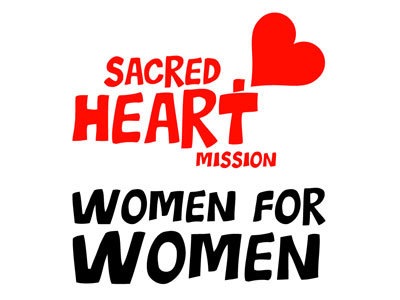 "Then last year D'Arne rallied more women across six AFL clubs to 'Give A Frock', including AFL CEO Gillon McLachlan's wife Laura McLachlan who donated the dress she wore on the red carpet. Many other women of the AFL followed suit donating their pre-loved frocks worn to footy-related events, which were auctioned off at an op shop event or sold online, thus the 'Give A Frock' campaign was born."

This year, the 'Give A Frock' outfits kindly donated by some of Melbourne's most fashionable women, will be sold to raise much needed funds for our work with women in the community.

'Give A Frock' by hosting your own Frock Party, or come along to the Fashion Show at The Glasshouse and buy one of the special frocks on show on 18 October (Tickets available here). Alternatively wear a dress that matters from the Frock Shop at our Prahran op shop on Commercial Road from 19 October.

By 'Giving A Frock', the Mission can continue to support thousands of women who deserve a welcoming, safe and supportive environment.

On any given night, there are more than 22,000 Victorians experiencing homelessness, with nearly 10,000 of these being women. A donation of $50 will fund one woman's visit to Women's House for support. Sacred Heart Mission has a long history of effectively assisting the most disadvantaged members of our community to rebuild their lives. Since opening its doors in 1982, the Mission has evolved into an innovative organisation, sustained by a deep pool of generosity and support from the community.

2018 Give A Frock Ambassadors:
Chyka Keebaugh
D'Arne Finnis
Laura McLachlan