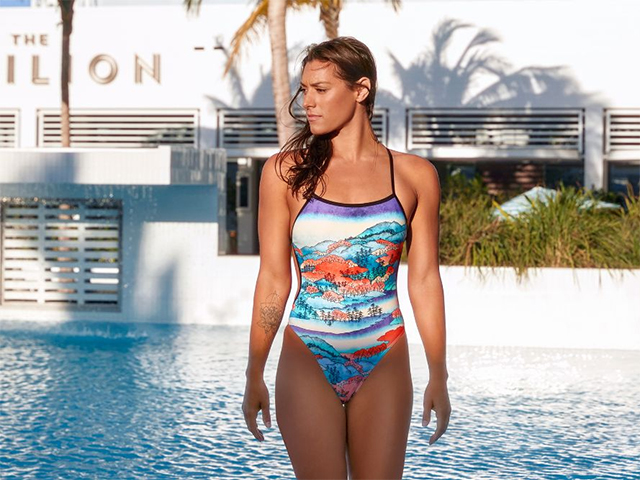 NEW MOTHER FUNKY COLLECTION
After months of uncertainty, there is one thing we can be sure of as swimming pools begin to re-open again: a bright new swimwear and activewear collection from Funkita to help make the return to exercise and routine a little easier! With the stress, anxiety and uncertainty that the Covid-19 outbreak presented, it's never been more important to look after yourself and remain both physically and mentally healthy.

Exercise can help to flush bacteria out of the lungs and airways and boost your immune system – your body's defence against infections. Swimming is not only a full body workout but it's great for the mind too. It's low impact and suitable for people of all ages. If you're lucky enough to have access to a pool, make it part of your daily routine or brave the winter weather and take a quick dip to clear your head and get a dose of vitamin D.

The new Mother Funky collection from Australian swimwear favourite, Funkita, is now available to ensure you're kitted out when you get back in the water. The bright and bold prints will give everyone something to smile about and the Black range is chic, stylish and bang on trend.
Forget planet-harming fast-fashion, Funkita's swimwear is sustainable, durable and responsible. The Mother Funky collection sees an expansion of the ever popular environmentally conscious Eco range – swimwear made from used plastic bottles.
The six new Eco prints include Beach Bum, Ice Cream Queen, Summer Bay, Double Scoop, Palm Cove and Gelat Omg. As well as giving new life to waste and reducing their environmental impact, the Eco C-Infinity swimwear fabric retains the superior quality, exceptional colours and chlorine resistance that Funkita is known for.

The Black range consists of five funky styles in Stencilled and Leather Skin. The selection of elegant prints and refined styling offers a discreet touch of character in your swimwear.
The new Mother Funky collection is available from July 2nd.