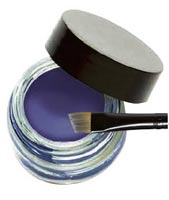 Di Line Gel Liners - Waterproof Gel Liner
The latest technology in eye liners is the Di Line Gel Liner. A spectacular long-wearing gel eyeliner in a rich, silky formulation. It is richly pigmented and a little goes a long way. This formulation is a very solid balm consistency, not a soft gel, so really easy to apply, quick drying and once dry, virtually indelible!
It's waterproof, smudge-proof and just fabulous.
Available in 8 shades:
* Wicked: Basic black, creme, no shimmer
* Ecstasy: Chocolate brown, creme, no shimmer
* Purple Reign: Rich purple creme - no shimmer
* Lagoon: Deep pearlised royal blue
* Femme Fatale: Pearlized black/charcoal with golden shimmer
* Spell Bound: Pearlized metallic purple smoulder
* Gold Digger: A shimmering pure gold
* Paradise: Shimmering green
RRP $29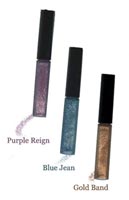 Glitter Rocks Glitter Liners
All that glitters is not necessarily gold this spring. Di Kennedy has released a make up maven's must-have selection of Glitter Rocks Eye Liners in gold (Gold Band), purple (Purple Reign) and blue (Blue Jean). Give your eyes the star treatment with micro glitter in a long lasting, fast drying formulation with a super fine-tuned brush for precision lining.
RRP $28

Lip Lacquer - Reflet a levres
Vanilla infused, patent like shine & longlasting colour.
Delicously sweet vanilla scented and flavoured gloss offers lasting, lacquer-like shine with a delicious taste in the sexiest, most flattering shades. Pamper lips with antioxidant Vitamins C and E. Wear alone, layer over your favorite lipstick, or pair with our Lip Liner - depending on the effect you want to create.
You'll be totally addicted here to the sweet, calorie free flavours. Di's favourite is Trust Fund Baby (yummy vanillary caramel flavour). This is definitely the most scrumptious gloss around (apart from our lip glazes). Once you've tried one, you'll want them all.
RRP: $33.00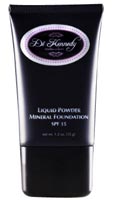 Liquid Powder Mineral Foundation SPF15
Velvety satin finish, nourished and protects skin
SPF 15, hypoallergenic and oil free.
A creamy, easy to use variation of messy mineral powder foundation. This innovative creme formula, enriched with an exclusive Multi- mineral complex, glides on like silk and sets to a soft flawless finish.
Provides the sunscreen and anti-oxidant protection that ultra sensitive skin needs. Light reflective particles create a soft focus filter to blur imperfections. Skin breathes freely while shielded against sun damage. Free of pore-clogging ingredients. Skin-safe formula contains no fragrance, oil, talc or dyes.Anti-microbial and anti-inflammatory properties are ideal for rosacea and acne-prone skin.
Available in 8 skin true shades. RRP: $51.00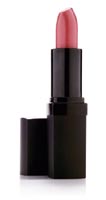 Lipstick - Rouge a levres
Rich, creamy and bursting with natural looking, lovely colour and infused with Vanilla.
Lipstick is back! The world is falling in love with lipstick again.
Drench your lips in moist, lush colour that glides on buttery-soft. Di Kennedy has chosen the shades to be variations on the all time holy grail of lipstick shades, the perfect "pinky brown". There are peach pinky browns, pink pinky browns, cool pinky browns, creamy pinky browns, pale pinky browns, shimmering pinky browns.
If you want a shade of lipstick that truly suits you, head for one of these shades of flattering and long lasting colour, with the lovely patisserie inspired scent.
Smooth, luxurious feeling in shades to flatter. Pretty neutrals, ultra gorgeous. Vanilla scented lipsticks are creamy and richly moisturising, enriched with Vitamin E.

Signature Angle Liner Brush #207
Professional taklon liner brush with pink handle
The perfect brush for applying gel eyeliner, liquid liner, shadows in the deeper tones as powders or wet with the cake eyeliner sealant or to fill brows with brow powder.
Angled taklon (nylon silk) hair for easy cleaning, durability and smooth application.

Tinted Moisturiser Vitamins A, C & E with SPF15
Look gorgeous in less time, while preventing the signs of ageing and keeping skin hydrated and plump. With a tinted moisturiser you save time in your morning ritual, combining suncreen, moisture and a very light base.
RRP: $61.00
For more information go to
www.dikennedycosmetics.com