Priceline Pharmacy Announces First Ever Australian Fashion Designer Collaboration with Finders Keepers and Misha Collection
For the first time ever, Priceline Pharmacy has confirmed a fashion collaboration with two iconic Australian designers, Michelle Aznavorian of Misha Collection and Cyd Beard of Finders Keepers. For the fifth year running, Priceline Pharmacy is the official Hair and Beauty Partner of the 2019 Virgin Australia Melbourne Fashion Festival (VAMFF).

Priceline Pharmacy consumers will be able to buy two limited edition cosmetic bags inspired by the designer's autumn / winter 2019 collections which will be showcased at VAMFF next month.

Michelle and Cyd have created two distinctly different bags targeting varied fashion-savvy Priceline Pharmacy shoppers – the Misha bag is fierce and feminine and features a blush leopard print for the girl who wants to stand out from the crowd. The Finders Keepers bag is playful and fun, featuring a soft strawberry print from the upcoming Finder Keepers 'Woodlands' collection, made for the girl who's cheeky and colourful.

Cyd says of the collaboration, "I'm so excited to work with Priceline Pharmacy to design this limited-edition bag for shoppers. It's a great opportunity to bring the runway trends from VAMFF to Priceline Pharmacy customers all across Australia. To me, fashion and beauty go hand in hand and are both a form of self-expression and it's so exciting to be able to create an item that brings the two together!"

Australians will be able to buy the very limited-edition designer cosmetic bags from the 28th of February at all 475 Priceline stores nationwide. Shoppers who spend over $69 in store can score one of the designer bags for just $10.

Additionally, Priceline Pharmacy's Makeup Director, Sarah Laidlaw and Hair Director, Kenneth Stoddart have released the annual Priceline Pharmacy beauty trend report with six new autumn / winter beauty trends to watch next season. These six beauty trends have been created exclusively with products available from Priceline Pharmacy and will walk down the runway at VAMFF.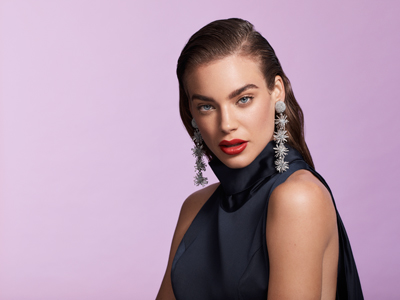 The trends include:
Red Lip (Makeup)
Muted Tones (Makeup)
Glitter (Makeup)
Textured Volume (Hair)
Ladylike (Hair)
Natural Curls (Hair)

Easy to replicate at home, these hair and makeup trends can be brought to life with simple, budget-friendly Priceline Pharmacy products. Don't know where to start? Head in store and visit one of Priceline Pharmacy's trained Beauty Advisors for FREE express beauty services or check out one of the easy, step by step tutorials on Priceline.com.au

The Priceline Pharmacy designer collaboration and the annual trend report will be celebrated at the Festival of Beauty launch event held on Tuesday 26th February 2019 at Upper East Side in Bondi, Sydney.


Interview with Cyd Beard, Finders Keepers
Question: Can you tell us about the limited-edition cosmetic bags you created for Priceline?

Cyd Beard: The strawberry print on the bag is from our February 2019 collection, 'Woodlands'. It's an easy-to-wear conversation print which is fun and cheeky - like the Finders Keepers girl!


Question: How is this bag inspired by your upcoming collection?

Cyd Beard: The design for the bag is inspired by our Finders Keepers girl who is always out on adventures and each collection allows me to explore different adventures, using a new theme and place for each range. Our 'Woodlands' collection is inspired by the modern milkmaid – think breathable linen party dresses, cotton broidery sundresses and slinky day-to-night styles in our sheer embroidered fabric.


Question: Can you talk us through your preparation for VAMFF 2019?

Cyd Beard: We're very lucky because our collection is 100% designed and finished, and there is not too much left that I have to finish! I'm currently working very closely with our stylist and making sure all the details are in order for our show – we're so excited to see this season's looks hit the runway!


Question: What was it like to collaborate with Priceline on the Festival of Beauty campaign?

Cyd Beard: It was so fun to be thinking about something non-clothing based for once! Exploring the world of accessories, it was really important to think about practicality for our customers. Working with the Priceline Pharmacy team has been a great experience – the whole team are so fun to work with and we've loved seeing the designs come to life.


Question: What do you hope to achieve with the cosmetic bags you created for the Festival of Beauty?

Cyd Beard: It's been so fun combining fashion and beauty in the creation of the cosmetic bag for Priceline Pharmacy's Festival of Beauty campaign! hope that all the girls who are constantly out on adventures can use this bag to store all their beauty must-haves and get great use out of it!


Question: Can you share your current go-to beauty and fashion look?

Cyd Beard: I am currently loving muted tones for makeup – which is one of the beauty trends featured in this Priceline Pharmacy's trend report and will be featured on the runways at VAMFF this year! I think it really speaks to the Finders Keepers customers and look – sun kissed, natural and enhancing the features you already have.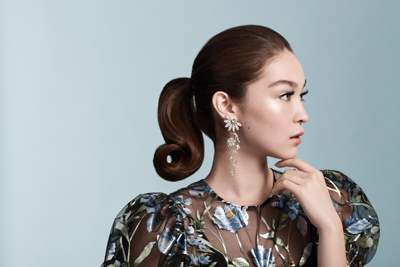 Question: What sets your brand and collection apart?

Cyd Beard: I like to design with a story in mind and really think about the girl who will buy the piece. We have a focus on stylish, wearable clothes that will take you from day to night. We are also focusing on working with sustainable fabrics and keeping the environment front of mind throughout the design process.


Question: What's the best piece of business advice you've received?

Cyd Beard: To find what your passion is and follow that. I know it sounds cliché – but if you're doing something you really love, it doesn't feel like you're working. You will always find success if you're working towards something you are genuinely passionate about.


Question: What's next, for you?

Cyd Beard: We are focusing on more sustainable and natural based fabrics. We can see that is something in demand by the consumer and we're committed to taking our commitment to the environment to the next level. We're focusing on who our girl is and where we want to take her.


Question: What's in your beauty bag?

Cyd Beard: St Tropez – Gradual Tan tinted lotion
Swisse – Deep Sea Hydrating Mist
Eco Store – Nourishing Manuka Lip Balm
Klorane – Leave In Cream with Desert Date
Milk + Co – Ultra Light Face Moisturiser


Interview by Brooke Hunter