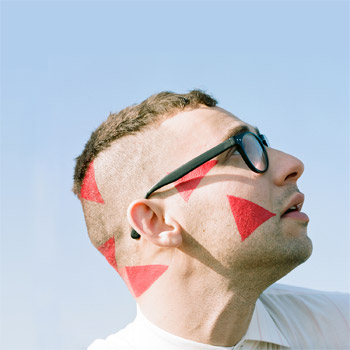 Bleachers Strange Desire
U.S. band BLEACHERS featuring Grammy award winning artist and songwriter JACK ANTONOFF, have today released their debut album STRANGE DESIRE through RCA Records and Sony Music Entertainment Australia.

The highly anticipated album was written and produced by Jack Antonoff along with co-producer John Hill (MIA, Jay Z, Empire of the Sun), and features the single 'I Wanna Get Better".

Hailing from New Jersey, 30 year old Jack Antonoff has been in the music scene for over a decade. In 2002, with Jack as the lead singer, the success of New Jersey born indie rock band Steel Train was well underway. In 2008, Jack joined Nate Ruess and Andrew Dost to form the Grammy award winning fun.

In addition to being a multi-talented musician, Jack is a critically acclaimed songwriter and producer. His achievements include fun. being honoured with the Vanguard Award at the 2014 ASCAP Pop Music Awards, as well as co-writing fun.'s Grammy award winning song 'We Are Young" and Grammy nominated album SOME NIGHTS. He also received a Golden Globe nomination for his collaboration with Taylor Swift on her song 'Sweeter Than Fiction." Jack has also worked with Sara Bareilles, co-writing her Grammy nominated hit 'Brave", and Canadian Indie icons Tegan and Sara.

After recently performing at Glastonbury Festival and Wireless Festivals in the UK, (LINKS), Bleachers will continue touring throughout Summer in the US including Lollapollooza Festival in early August.

Strange Desire Tracklisting

1. Wild Heart
2. Rollercoaster
3. Shadow
4. I Wanna Get Better
5. Wake Me
6. Reckless Love
7. Take Me Away Ft. Grimes
8. Live A River Runs
9. You're Still A Mystery
10. I'm Ready to Move On/Wild Heart Reprise Ft. Yoko Ono
11. Who I Want You To Love

iTunes: http://smarturl.it/StrangeDesire
SANITY: http://smarturl.it/SanityStrangeDesire
JBHiFi: http://smarturl.it/JBStrangeDesire