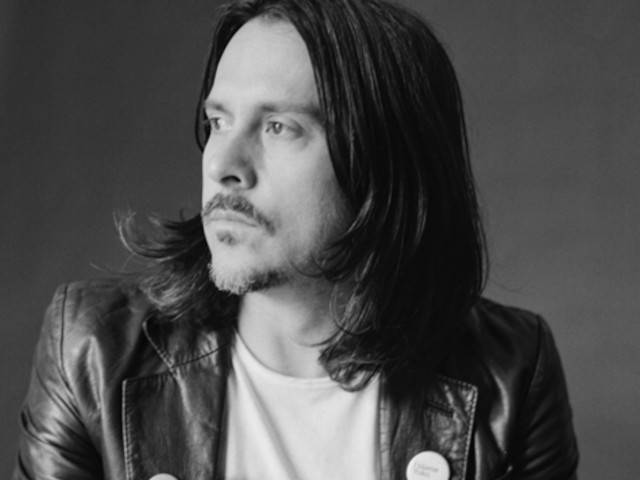 Ben Gillies has released his irresistible new single "Dangerous Distractions" - the latest teaser from his upcoming EP, "the relative relatives EP". The Silverchair drummer and singer-songwriter has been working on his forthcoming body of music for the last few years, and "Dangerous Distractions" is a further consolidation of Gillies's unique sound, while also providing a hint of what's to come.

Of the track, Ben Gillies said, "Dangerous Distractions is not one mood but many, and all of them part of the same grand adventure." It opens with the fizz of discovery and attraction - the dangerous distractions - expressed through a subtle yet driving beat. This song portrays the push and pull of wanting and no wanting - of finding someone or something irresistible but wishing you didn't - through the bop and swirl of immediately catchy synth pop that make the listener feel what the singer is going through, so that we hesitate then dive in right alongside him.

The first single of Ben Gillies' passion project was "Breathe In, Breathe Out", an immediately memorable song that reminds us to pay attention to ourselves, to the people around us and to the world. The track showed the promise and accomplished new direction that manifested in follow-up singles "One Foot in Front of The Other," "Yesteryear" and now "Dangerous Distractions."

Gillies started learning to play drums at the age of eight, and quickly discovered a love of performing, becoming the drummer in the school band. He was still in primary school in Newcastle when he formed a band with a friend, and they initially performed rap songs.

That band would undergo several name changes, add a member and take on a distinctly different musical direction before it became Silverchair. Silverchair released five albums (all of which reached #1 on the Australian charts), and would go on to win 21 ARIA Awards, the most won by any artist. A dynamic and powerful live act from the start, Silverchair toured the world - and Australia - several times.

For his debut solo project, Gillies drew upon his experience with not only drums, but also guitar and piano - all instruments he has played since childhood. Going into the studio with Brisbane producer Konstantin Kersting to create "Dangerous Distractions", Gillies found a collaborator who, he says, knew how to push him to get the best out of each track and also gave him the freedom to explore.

Gillies sings and plays many of the instruments on his new tracks, and has also called in some musician friends, including Scott Aplin, music director for The Voice, who at one time played keyboard in Silverchair, and Pat Davern, guitarist for Australian band Grinspoon.

These masterful new songs show a unique and accomplished new direction for Gillies, drawing on his past experience and personal love for performing to bring still more world-class music to existing and new fans.