Bacardi-Martini Australia's iconic Caribbean rum, BACARDÍ is excited to launch two new flavours,
BACARDÍ Coconut and BACARDÍ Raspberry. With the utmost mixability and bursting with all natural
flavours, BACARDÍ Coconut and BACARDÍ Raspberry are delicious new options, across the Caribbean
rum portfolio.

BACARDÍ Coconut boasts an intense yet appetising creamy coconut flavour with a refreshing coconut
water aroma, whilst BACARDÍ Raspberry features infused citrus and raspberry, creating a mouth-
watering sweet yet tart finish. No matter what the weather, both pack enough punch to have you
transported to a tropical paradise.


Named number one bartender recommended flavoured spirit*, BACARDÍ Flavours can easily be
added to classic rum cocktails like the Piña Colada and Mojito or enjoyed with your favourite juice or

soda for an easy and delicious beverage.


A family-owned business made up of larger-than-life-characters, BACARDÍ is passionate about
making every occasion with family and friends as memorable as possible. Whether it's a backyard
BBQ or dinner party, getting ready for a night on the town or simply catching up with friends,

BACARDÍ Flavours now offers a way to make your cocktails easy – leaving more time and freedom to
enjoy the moment with the people you love!




"As the world's most awarded rum brand with more than 158 years in the business, consumers
consistently turn to BACARDÍ for quality and delicious options. The flavour segment is an exciting
area for the brand to play, after having watched the growth in flavoured spirits closely overseas we
see it as a massive opportunity for BACARDÍ and for Australian consumers," said BACARDÍ Brand
Ambassador, Loy Catada.


Held at a standard ABV of 32% and gluten free, the sensational taste and convenience of BACARDÍ
Coconut and BACARDÍ Raspberry inspires anyone to become a master mixologist, simply by adding
these delicious flavours to your favourite drink.


BACARDÍ Coconut and BACARDÍ Raspberry are available for $49 per 700mL bottle via Dan Murphy's
and all major retailers.


If you'd like to try BACARDÍ Flavours featured in signature cocktails in your area, Sydney's Rosie
Campbell's will be serving a Raspberry Colada and Coconut Jalapeno Daiquiri, The Keel will be
offering a Coconut Daiquiri and Inner West favourite, Jacoby's Tiki Bar will be serving The Big
Kahuna – including BACARDÍ Coconut and caramelised banana liqueur – yum! In Queensland, head
to The Star Gold Coast for their delectable Coconut Daiquiri and Frozen Raspberry Daiquiri or
Friday's Riverside for a BACARDÍ Splice. Alternatively, if you're in Victoria, the Rum Diary Bar Fitzroy
will be whipping up a delicious Coconut Piña Colada.


For more information on BACARDÍ rum, visit www.BACARDI.com or visit @BacardiAU
#DoWhatMovesYou

Review: We are loving these new Bacardi Run flavours that bring depth and character to old favourites. Check out these classic recipes that really make the flavours stand out, doesn't get any better than this for me. If you like straigh spirits, BACARDÍ Coconut and BACARDÍ Raspberry are easy to drink by themselves.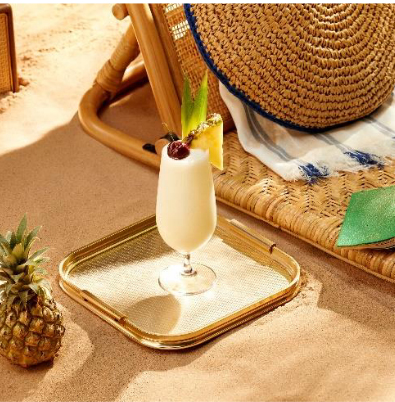 Piña Colada

INGREDIENTS:
50ml BACARDÍ Coconut
35ml Coconut Water
15ml Pineapple Juice
4 Pineapple Chunks
2tsp Sugar

METHOD: Gently crush 3-4 pineapple chunks in a shaker. Add pineapple juice, coconut water and sugar, then stir. Add BACARDÍ Coconut and ice and shake vigorously. Serve in a hurricane glass over crushed ice and garnish with a pineapple wedge and cherry.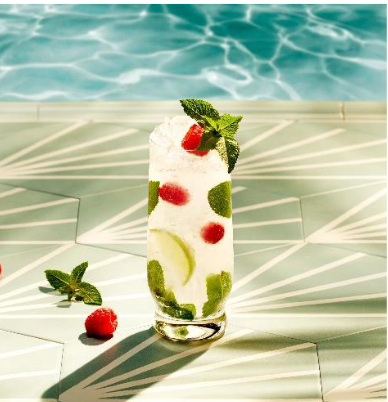 Raspberry Mojito

INGREDIENTS:
50ml BACARDÍ Raspberry
3 Raspberries
4 Lime Wedges
2tsp Sugar
12 Mint Leaves

METHOD: Build all ingredients in a highball glass and lightly muddle. Add crushed ice and stir. Top with soda water and stir lightly before serving. Garnish with a sprig of fresh mint and raspberries.