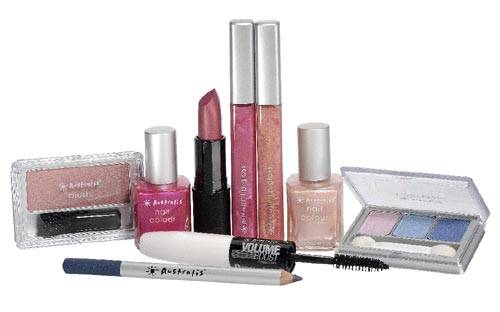 Compliment fashion's love for all things bright this Spring/Summer 07, with the new Australis colour story 'Pretty in Pink', vibrant colours for lips, cheeks, eyes and nails.

Australis 'Pretty in Pink' is a collection of the sweetest Australis cosmetic shades to delight every woman's inner girly girl. A range of blushing pinks that are harmoniously accented with blues and black.

The face is highlighted with soft pink hues for a glowing complexion, while the lips glisten and shine in gloss and lipstick. Eyes make a contrast in blues and black. Nails are shiny and bright.

Australis 'Pretty in Pink' will encourage you to break out the pink champagne and indulge in all things girly.

The Lips -
Compliment fashion's brights this season
Pink Crush and Sherbet Lip Glosses - RRP: $8.95
Rendezvous Colour Max Lipstick - RRP: $9.95

The nails
Think Paris in the summertime, bright, cheeky and very fun
Satin Champagne and Ooh La La Nail Colour - RRP: $7.95

The Cheeks
Oh so rosy
Pretty in Pink Blush - RRP: $7.95

The Eyes
Harmoniously compliment the pinks
Cool Breeze Trio Eyeshadow - RRP: $9.95
Heavenly Eye Pencil - RRP: $7.95
Black Volume Boost Mascara - RRP: $10.95

The Australis Pretty in Pink Spring Colour collection is available leading discount department stores (Priceline, Kmart, Target and Big W) and pharmacies nationally. For stockists call 1300 650 981.