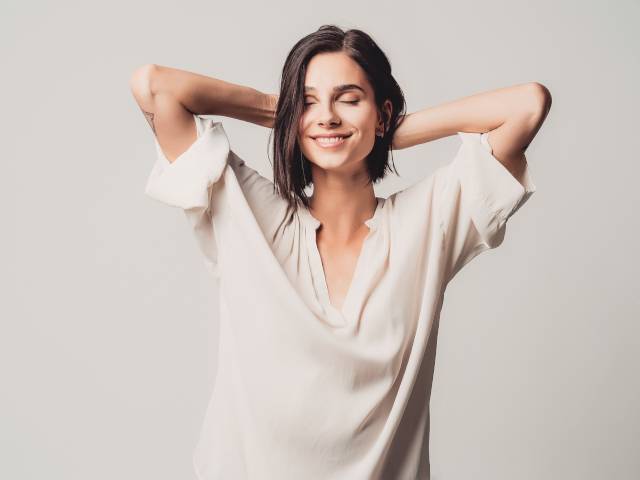 'Flow' is the newly released single of the downtempo act Anaté, which comprises of singer-songwriter, Ana, and producer and songwriter, Andrea.

Flow is a chill track matching Anaté's previous releases, arranged around Ana's warm and powerful voice and soothing vocal lines. Production is centred around a live set with drums, bass and acoustic guitar, paired with layers of samples and extensive use of delays, giving the track a "dragging" feel throughout.

Flow is the fourth self-produced single to be released from Anaté's debut album, 'Confessions'. It was recorded in Andrea's private studio in Milan; it was mixed by Simone Coen and mastered by Giovanni "Meniak" Nebbia.

Ana discussed the making of the track: "I was just jamming on the piano when I came up with the pattern and the melody. I remember being so excited about it that I texted Andrea saying 'hey stop doing what you are doing, I just wrote something super cool omg listen to this!!'. The lyrics were then written quite easily: the beat gave me the feeling of freedom, so the song talks about embracing who you are, exploring your creativity and just let it flow, just put it out there. Love who you are and celebrate that every day in every single way"

Andrea continued: "Flow come from Ana basically done with structure, piano pattern and lyrics. I layered the arrangement on top of that, trying to keep it simple to give space to Ana's voice. I had an 'omg moment' as well when I wrote the acoustic guitar fingerpicked pattern, because it completes the piano part so well."

When producer, Andrea, set out to find the perfect voice for a Trip-Hop influenced album, he found Ana. Once their influences combined, their collaborative sound became a smorgasbord of stylistic elements including Downtempo, Pop, Indie Rock and Alt Hip Hop. The true distinction in their sound lies within the conceptually confessional nature of their lyricism which is paired with atmospheric melodies which share reminiscences with Massive Attack, Morcheeba and Hooverphonic.

Their forthcoming 10-track album 'Confessions' will be gradually released throughout 2021 and Anaté have already started working on their sophomore album. When live stages are safe to grace, they're prepared to take over them too with their unique sound which layers Pop melodies with acoustic instruments and electronic effects to achieve a retro feel with a modernistic finish.