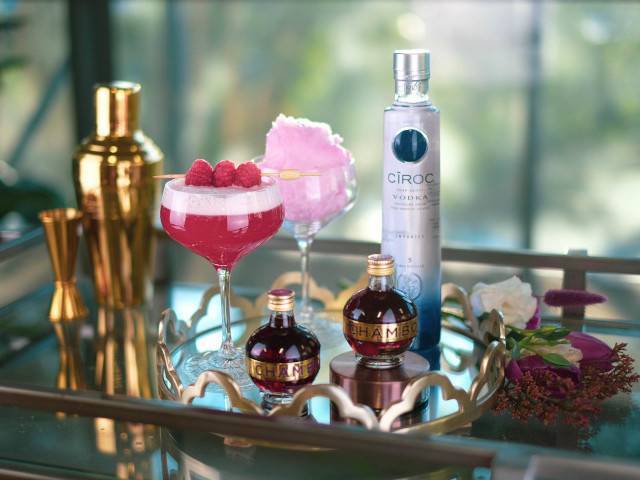 Why, yes, it is officially February 2021. So whether you're single, taken, or somewhere in that strange place in-between (no judgement here!), Valentine's Day is fast approaching and there is nothing you can do to stop it. Put down the Hallmark card and scented candles, after the year we've had you owe it to yourself to spice-up the season of love and make Cupid proud.

So whether you want to treat yourself, your friend or your partner, raise a glass to the person you love with Cocktail Porter, who have just launched their last minute V-Day gift idea for the drinks connoisseur in your life. Cue the music: anddddd I, will always love you cocktails.

Enter: the French Martini Cocktail Kit. Think pressed pineapple juice combined with all things French - extravagant black raspberry and Madagascan vanilla liqueur - Chambord, along with luxurious Ketel One Vodka. This shaken delight is the perfect harmony of forest berry, tropical fruit and textural opulence, poured over a Fairy Floss bomb, taking this tipple from simply delicious to unforgettable.

The DIY cocktail kits come in two sizes, a mini kit which creates 6 drinks for $79.95, and a large kit which makes 18 drinks for $145, delivered direct to your door nationwide, with all the ingredients you need to whip up bar-style concoctions from the comfort of your home. Prep less, play more, cheers we'll drink to that. In the kits are: Ciroc Vodka, Chambord Raspberry Liqueur, Pressed Pineapple Juice, Fairy Floss and a cocktail recipe and method card.

Sure, pouring rosé is easy, but serving bar-worthy cocktails will leave a lasting impression. Take your hosting game to the next level.