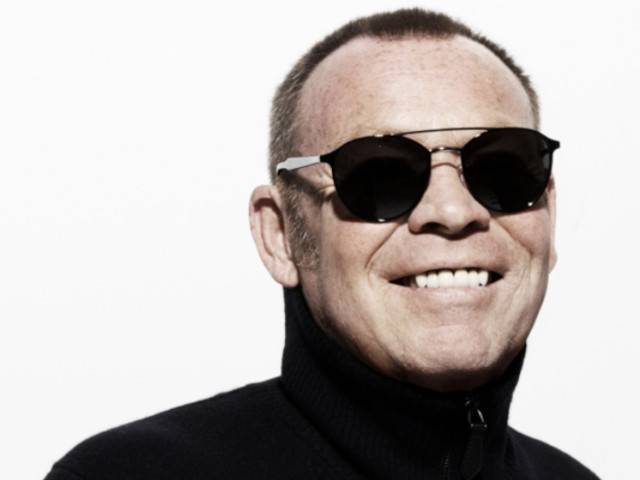 Ali Campbell, the original founder of the iconic Grammy-award winning, UK reggae group, UB40, has confirmed the band will return to Australia for their first national tour in four years presented by The Hour Group and Vandemonian Touring.

The band's legendary songwriter and esteemed vocalist will be joined by his amazing nine-piece band for the Australian tour.

Formed in 1979, UB40 helped define reggae music for a generation. The ground-breaking reggae troupe topped the UK singles chart on three occasions, earned multiple Grammy nominations and sold over 70 million records as they took their smooth yet rootsy musical blend to all corners of the globe.

Kicking off on 28 September, Ali Campbell will bring his energetic stage show that he is synonymous for to Hobart, Sydney, Adelaide, Melbourne and Bribie Island in Queensland. They will also headline the sold-out music festival, Promiseland on 2nd October in the Gold Coast.

The reggae pioneers will perform classic hits that catapulted them to the forefront of the universal landscape including "Red, Red Wine," "Kingston Town," "One in Ten," "Food For Thought" and more.

The band has delivered outstanding performances during their recent run of shows throughout the UK and Europe.

"The vocalists were pitch-perfect, the musicians were flawless, they held the crowd throughout the entire performance and the atmosphere was phenomenal."

"Campbell gave an excellent performance and was in fine voice."

In addition to a jam-packed show of the classic hits, Ali will treat fans to new material from the band's forthcoming album, Unprecedented which will be released on 24 June and is the follow-up to 2018's A Real Labour Of Love – which debuted at No.2, the highest charting album by any incarnation of UB40 since 1993's Promises And Lies.

Unprecedented is fueled by the roots rocking spirit that powered UB40's original embodiment of work and is an album to inject a little reggae sunshine into even the darkest days. It's also a fitting memorial to Astro who sadly passed away in November 2021 following a short illness.

Ali comments, "This album is now more poignant and special than either of us could have imagined when we were recording it. Astro heartbreakingly passed just two weeks after we'd finished the final mixes, so this is a way of keeping his memory alive."

"I can't wait to get back on stage and see all our wonderful Aussie fans, it's been incredibly difficult performing without Astro by my side. Remembering Astro, let the music play on!"

TOUR DATES
UB40 FEATURING ALI CAMPBELL

Presented by The Hour Group, Festco and Vandemonian Touring

Hobart – Friday, 30th September – Hobart City Hall
Sydney – Saturday, 1st October - Star Events Centre
Gold Coast – Sunday, 2nd October - Promiseland Festival (Sold Out)
Adelaide – Wednesday, 5th October - Hindley Street Music Hall
Melbourne – Friday, 7th October – Margaret Court Arena
Queensland – Saturday 8 October – Sandstone Point, Bribie Island

Click here for more details and tickets.