Solitary travellers and a couple encounter Nina, an eloquent storyteller, on their travels through Spain, France and Italy. She entrances them all with her tales, which prompts her fellow travelling companions to share their own stories.

A handsome young man from Staten Island, who believes that life forms exist in other galaxies, vows to never work in an office again and travels by container ship to a commune in Italy. A lonely postal worker from Lodz takes home and reads the most interesting love letters, often becoming convinced a relationship needs his intervention, before delivering them the next day. A woman named Pauline calls herself Kim because her surname is Nowak. Depressed about turning forty, she mysteriously disappears from her own birthday party. Told by people on a journey, these are stories – rich with unexpected wisdoms – of lives in transit.

Travelling Companions is charming, amusing and philosophical – a wholly original exploration of what it means to honour our strangest dreams and disappointments. It is both a confrontation with, and a sweet diversion from, these, the darkest of times.

About the author
Antoni Jach is the author of three novels – The Weekly Card Game, The Layers of the City and Napoleon's Double; a book of poetry, An Erratic History; and two limited edition artists' books – Still River in the Numinous World and Faded World. He is also a playwright and a painter, and a highly lauded teacher of fiction writing who has mentored many well-known authors in their careers.

Travelling Companions
Antoni Jach
ISBN: 9781925760804
RRP: $32.99


Interview with Antoni Jach
Question: What originally inspired the idea of Travelling Companions?

Antoni Jach: For the creation of Travelling Companions, I drew on my lived experience of travelling as a solo traveller through Europe " with side-trips to Morocco, Egypt and the USA " during the time span of 1980 to 2012. On my many intercity train journeys throughout Europe while travelling on a Eurail pass, I would invariably encounter other travellers and I would seek out opportunities to converse. These encountered others were often solo travellers, who were usually keen for company and eager to talk but occasionally I would travel with a group of strangers, who over three or four days would become travelling companions, and we would do what travellers usually do: we would exchange travel stories.


Question: Are the characters based on anyone you know, in real life?

Antoni Jach: Yes and no. They are amalgams of people I have met and people I know and they represent aspects of myself as well.


Question: How much of your inspiration comes from real life and real people?

Antoni Jach: The inspiration for Travelling Companions comes mainly from real life and real people but there is a part that comes from literature, folk tales and from oral storytelling too.


Question: Is there a message you hope readers take from the book?

Antoni Jach: When I glanced at this question, I read 'Is there a message of hope that readers can take from this book?' and I thought, what a great question. The message of hope is that while we are all solitary individuals on a journey through life, every now and then the essential solo-ness of life can be breached by an encounter with the Other. In terms of the original question, my answer is that readers have to make up their own minds as to what the takeaway messages are from my book. Some readers have told me they enjoy the humour in my novel while others have told me they love the experience of 'armchair travelling' via the pages of a book at a time when we can no longer travel internationally.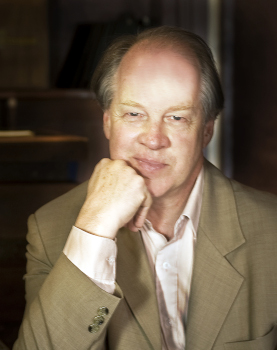 Question: What research did you do, prior to writing Travelling Companions?

Antoni Jach: Lived experience (journeying as a solo traveller) was the primary research but once I decided on the format of a frame narrative with embedded tales as the structure for the book then I reread parts of Boccaccio's The Decameron, Italo Calvino's If on a winter's night a traveller and Marina Warner's Stranger Magic: Charmed States and the Arabian Nights. Marcel Proust's great novel, In Search of Lost Time " which is about journeying into the specificities of the sensation of selfhood and encountering the Other " is always hovering in the background of all of my four published novels too.


Question: Who is your favourite character in the book?

Antoni Jach: I don't have a favourite character in my novel, though just between us I am partial to the main storyteller in my novel, the enigmatic Nina whose preferred states of being are telling stories, sleeping and rendezvousing with ex-boyfriends as she travels throughout Europe.


Question: What advice do you have for aspiring writers or artists?

Antoni Jach: Read and write, make mistakes, re-read books and rewrite drafts. Find your inner authentic voice. Don't give up. Go through the inevitable disappointment phases and persevere. When you are starting out as a writer, get your writing published anywhere at all. Learn from your mistakes.


Question: Who inspired your love of reading/writing?

Antoni Jach: My parents and my mother's siblings. My Australian mother, Margaret Jach, née Taylor, was a secondary school teacher and an aspiring writer while my Polish father, Wladyslaw Jach, who was a farmer, published a book of poetry and a memoir. My mother had a vast library of books and she guided my reading when I was a child and in my early teenage years. Her library, full of hardback classics of world literature, was burnt to the ground (along with the house) in the January 1969 bushfire in Panton Hill (in Victoria).

There were some powerful role models on my mother's side (the Taylor/Clancy side) of the family. One of my mother's sisters was Betty Taylor who became Sister Raymonde (a feminist and a Presentation Sisters' nun) who taught English and Art to Germaine Greer (amongst others) at Star of the Sea College, Gardenvale. One of my mother's brothers, Tom Taylor, worked for The Age newspaper for all of his working life. He was a war correspondent in Korea and later a political reporter and at one stage he was the literary editor of The Age.

One of my mother's other brothers was the writer, researcher and academic, Gerald Taylor " one of the world's leading experts in Peruvian Quechua and the author of about twenty books. Gerald inspired in me a love of travel and a sense of possibility; he was an Aussie who lived in Paris and taught at the Sorbonne before he moved to the prestigious National Centre for Scientific Research (CNRS) in France. His lesson was that you could escape Australia and you could travel and live overseas and be a global soul. Crucially, he let me stay with him on numerous occasions when I visited Paris. Initially, he lived in the famous rue Mouffetard in the 5th arrondissement in Paris; at a later stage he moved to the rue du Faubourg Saint-Martin in the 10th arrondissement. Tragically, Gerald died last year in Paris as a result of COVID; he was a bon vivant and he was a brilliant oral storyteller. He had unstoppable energy and an incredible love of life.

Another link to writing was that my mother's mother, Annie Edith Clancy, was the daughter of Thomas Gerald Clancy, a drover, who was most likely the inspiration for Banjo Paterson's poem 'Clancy of the Overflow'. (See the book Banjo by Grantlee Kieza for further details.)


Question: What's next, for you?

Antoni Jach: Most likely, I will be working on the sequel to Travelling Companions. I have a very long draft of a novel that was written before Travelling Companions was published that will become the sequel. I also want to get back into my studio and return to painting after the easing of the hard lockdown restrictions that closed all creative art spaces in Melbourne for long periods of time.


Interview by Gwen van Montfort