Introspective soulful blues with a hint of 'I'm ready to boogie', Timothy Wolf is the thrilling new kid on the block, today sharing his extraordinary debut single In Your Arms Again, an alluring ode to long term love, released today. Following an enormous debut sell out show at The Night Cat Fitzroy last month, Timothy Wolf and his boisterous nine-piece band The Howlers are set to step it up with their single launch show at Melbourne's Northcote Social Club on May 6, with support from Guthrie.

Recorded in the tropical hinterland of Byron Bay at Bernard Fanning and Nick DiDia's famed La Cueva Studios, produced and mixed by Dan Frizza (The Waifs, Gurumul, Ash Grunwald) and mastered by Michael Lynch (John Butler Trio), In Your Arms Again perfectly blends blues and soul, and immediately asserts that old-soul Timothy Wolf has indeed arrived. This is the song we didn't know we needed from this hugely exciting new artist. In Your Arms Again is buoyed by gentle and restrained horns, and coupled with smooth electric guitar and moving keys that perfectly complement that stunning Timothy Wolf vocal, a falsetto on display that would make Al Green swoon.

Speaking on the recording at La Cueva, the singer songwriter says, "It was such a special time away. We didn't know we were within the eye of the Covid 19 hurricane or that we'd head straight back into a gruelling stage 4 Melbourne lockdown. Timing came together for us perfectly as we were gifted the opportunity to hide away in the Byron Bay Hinterland, connect as the musical family we'd always seen the potential for and bring these songs to life."

Growing up listening to 50s soul and rockabilly and as a kid learning songs in his bedroom by Otis Redding, Johnny Cash and Etta James, Timothy Wolf explains, "It inspires me that they came from a time where they literally founded and defined the rules of balladry and songwriting. I think 'In Your Arms Again' is pretty true to some of these classic influences whilst lending itself to a contemporary soundscape. I've been quite ambitious pushing the boundaries yet trying to serve this song with the influences it deserves whilst also incorporating the sound and identity myself and The Howlers have to offer." He further insights, "The song comes from a dreamy, old soul, rosy-eyed state. I'm lucky enough for all of my grandparents to have had 50+ year marriages. This song highlights the commitment relationships like this take whilst also drawing from within my own rosy-eyed beginnings. There's also a chance it might have come from one of the weddings I've played trying to support my original project."

Filmed by Shoelace Creative (Didirri, Kim Churchill, Hollow Coves), the video for In Your Arms Again follows Timothy Wolf + The Howlers at their sold out debut show at The Night Cat last month. Wolf explains, "It is important to me that people can get an idea of what to expect at a Timothy Wolf + The Howlers show, so we turned our debut show at The Night Cat into a film clip. It will also serve as a beautiful life cataloguing moment of our humble beginnings. Our debut show with so many of our dearest friends, playing a song written in my bedroom."

With a stack of new music to back up this thrilling debut single, and a vibrant show that will wow and set tongues wagging, we suggest you grab your tickets, strap on your dancing shoes and stay tuned for an early look into the mischief that is Timothy Wolf + The Howlers.

Timothy Wolf + the Howlers are Tim Richardson (vocals, choral harmonies, piano, Wurlitzer, electric rhythm guitar), James Difabrizio (lead electric guitar), Jesse Richardson (trumpet), Ayden Thorne (bass and saxophone), Graham King (drums and percussion), Piper Bennett-Swinley (vocals), Jessie Singleton (vocals), Lawson Kennard (bass guitar) and Barry White (keys).


Interview with Timothy Wolf
Question: How would you describe your music?

Timothy Wolf: It's definitely singer-songwriter inspired. I begin every song, looking towards a goal - what do I want to say? As for right now, I'm enjoy writing music for the band that sits somewhere between soul-blues & folk-country.


Question: What inspired In Your Arms Again?

Timothy Wolf: I think the song comes from a place of observing my grandparents and the 50yr + relationships and the beginning of my own. It could also be a product of playing too many weddings trying to support my original music haha


Question: Can you tell us about your debut show at The Night Cat Fitzroy?

Timothy Wolf: A beautiful moment that captured the reconnection of our community. It marked (hopefully) the end of one season and the beginning of a new one for us.


Question: Is there a particular message you hope listeners take from your music?

Timothy Wolf: A message highlighting the importance of connection with people.

I have a pretty large catalogue of music that's currently living on the shelf including two introspective minimalist albums.. I'm glad they're not the ones I recorded last year. The world needs positivity and inclusivity after what we've all just been through which is present throughout the album to come and our live shows.


Question: Which is your favourite song to perform live and why?

Timothy Wolf: We put together a pretty banging cover of Harry Styles 'Adore you' giving our horn section the opportunity to pop off. Similarly my song 'Down' - playing live has a half time drop and boisterous horns line that so far hasn't faulted in getting our audiences a little rowdy.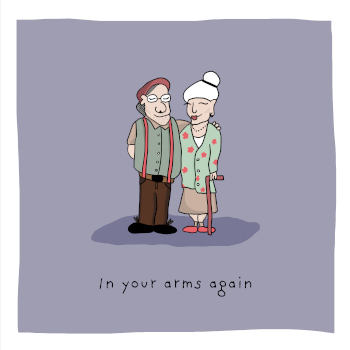 Question: If you could have anyone, in the world, attend a show, who would it be?

Timothy Wolf: My dog.. Not enough venues allow dogs and I think she'd dig it.


Question: What motivates you most when writing music?

Timothy Wolf: Gotta pay bills.


Question: Which music/artists are you currently listening to?

Timothy Wolf: Black Pumas, Corey Kilgannon, Angie McMahon, Ryan Montbleau.


Question: What or who was your inspiration to go into the music industry?

Timothy Wolf: I think I stumbled in here and then just thought that I'd come too far to turn back.. Whilst this was a rude awakening that I never really made a decision to follow this path - I think it's just because I'm so passionate about it and never really consciously wanted to follow anything else in this season.


Question: Did you have any pre-conceived ideas about the music industry?

Timothy Wolf: How hard could it be…. ? Wrong haha


Question: What has been your favourite part of becoming a music artist?

Timothy Wolf: The relationships and closeness I've formed with the people around me. I love our team from our band 'The Howlers' to people that work the back end helping us get our music out or into venues.

Connection and performance are my lifeblood.


Question: What's a typical day like?

Timothy Wolf: It's definitely going to involve; coffee, walks with my puppy and swinging a lot of emails. If I'm lucky some chill out time with my partner and a strum of the guitar out on the balcony.


Question: What's next, for you?

Timothy Wolf: We have an album ready to go that I'm really excited to get out into the world. That's what this year is about. From there, a few different paths exist and I'll let the coming year navigate them for me. You can definitely expect some full bands shows for the coming year and a season of 3-5 years dedicated to creating music.


Question: Can you share your socials? (links please)

Timothy Wolf: Instagram
Facebook
Spotify


Interview by Gwen van Montfort