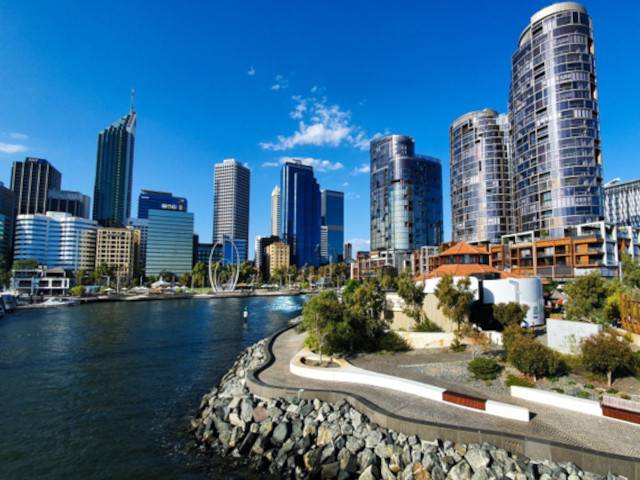 Things You Should Know Before Moving To Perth
Perth is a great city for anyone looking to become part of a growing and up and coming place to settle in. The city attracts a number of visitors, expats and settlers these days due to it's natural scenery, eating-out options and proximity to hundreds of hiking and walking trails, waterfalls and swimming holes. Friendly people, close communities and lower living costs especially on trade and services like car repairs, housing or removalists Perth - all becoming an ever more attractive attributes for the many to move over. Not convinced still? Here are few more things to know before moving to Perth.

Perth is a great size city
Forget all the downsides of huge metropolitan cities - Perth has a population of just over two million. This means more space, closer neighbourhoods and communities and cleaner space for all. You won't bump into strangers running late for work, couriers missing you out on the pavement or removalists unloading in the middle of a busy street. You also won't need to sweat in a packed public transport during a rush hour. It's a much more laid back city with all the offerings of a large one, but at a much more manageable pace of life.

It's also a very distant city - as Perth is famously closer to Indonesia than to Brisbane as well as it's really far away from other Australian capital cities. Nonetheless, it has cheaper and shorter flights to many Asian cities and London for example. Make sure you set a budget aside for moving over as removalists charges may surprise you just because of the distance.

P
erth also has a much quitter weekday vibe - don't expect it to buzz all the time. During the week locals tend to stay at home, or just to have a casual meal with friends. This makes it perfect if you're looking to settle down or move over with kids.

Public Transport Is Your New Best Friend
Perth has a very well developed network of public transport connecting all trains, buses and ferries via SmartRider system - which is basically a rider's card. It's not as frequent and busy like in Sydney or London, but it will get you there reliably and safely. Great thing is it's very well developed so you may not even need a car to get around. Jump onto a train at home and finish your journey on a ferry - all on a single trip.

Explore Vast Western Australia
One of the most mysterious and least known states are up for exploration once you move over. It has so much to offer - from the long-haul Bibbulmun Track stretching over a 1000 kilometers, to Karijini National Park or dolphin feeding attraction at Monkey Mia Reserve. There also are a number of adventurous hiking and nature trails. You can try a weekend overstay hikes like the Perth Hills, Yanchep National Park, , Herdsman Lake, Bells Rapid Walk Trail Noble Falls, Serpentine National Park and Lesmurdie Falls.

Weather
If you're moving over from the Northern Hemisphere you'll be surprised and delighted by Perth's climate. It will be hot and very dry summers and mild winters - just like in the Mediterranean. Hot and sunny Christmas can be a surprise too - imagine loads of fresh seafood, green leaves and tasty wine all enjoyed outdoors in your back garden.

A Helping Hand
Upmove is helping thousands of people like you, across Australia, find the right moving company for your delivery or home move. Find all the top rated Australian removalists all on the one platform, saving you time and money on your next move.