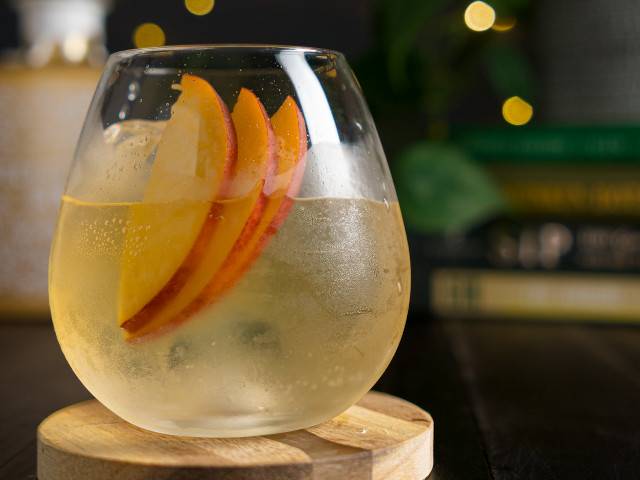 Yellow and paper are motifs traditionally associated with one year anniversaries and wedding anniversaries, which makes the Yellow Paper Spritz the perfect cocktail for celebrating the first anniversary of Gin Loot! Our resident GINius Tim Laferla shares how to recreate this cocktail in the comfort of your own home for your next celebration.

Yellow Paper Spritz

Ingredients
30ml Gin - Gin Loot recommends Karu Distillery Affinity Gin (700ml)
20ml Lemon Juice
15ml Sugar Syrup
2.5ml Absinthe (½ Teaspoon)
90ml Champagne
30ml Soda Water
Half Yellow Nectarine

Garnish: Fresh Nectarine Slices

Glass: Wine Glass

Method: Add nectarine to a cocktail shaker and muddle. Next add gin, lemon juice, absinthe, sugar syrup and ice to the cocktail shaker. Shake hard for 20-30 seconds. Fine strain over ice into a wine glass. Top with Champagne and a splash of soda water. Garnish with nectarine slices.