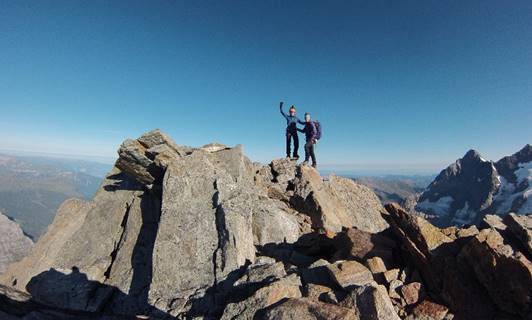 Directed by Emmy award-winner Chris Terrill (Alison's Last Mountain)
THE LAST MOUNTAIN explores the forces that drove two mountaineers to their untimely deaths – a quarter of a century apart. One a mother; the other her son. It's the compelling true story of 30-year-old climber Tom Ballard who disappeared on one of the Himalayas' most deadly mountains, Nanga Parbat, in February 2019. Tom Ballard was a British rock climber, alpinist and the son of mountaineer Alison Hargreaves, who perished on K2 in 1995. Mother and son, two of the greatest climbers of all time, died at almost the same age, in the same mountain range, both doing what they loved best. Left behind to cope with the enduring tragedy are Tom's sister, Kate, and their father, Jim.
THE LAST MOUNTAIN is a heart-breaking yet uplifting story about one of the world's best climbing families, and their passion. Filmed over 25 years with intimate access and breathtaking archive footage, this is a must-see documentary that will tell the story of mountains and mountaineers as never before.
THE LAST MOUNTAIN releases in select cinemas from February 20 and on Digital Download March 16.