Suzie Price Ghost Whisperer Suzie Interview
International medium, author, singer and winner of the International Psychic Association award, Suzie Price is launching her live Australian tour and has recently released her new novel Heaven on Earth. Suzie's tour will include a 2 hour show in which she shares her incredible spiritual experiences, answers audience questions and speaks with deceased loved ones.

Suzie's debut novel, Heaven on Earth, details her life journey as well as sharing her tips on relationships, love, spirituality and life. Suzie has also released an album called Heart of the Universe which features all original songs written by Suzie about her personal life experiences.

For more information visit www.ghostwhisperersuzie.com.au.



Interview with Suzie Price
Question: When did you first know, you had a special talent?

Suzie Price: I first realised something was different about me shortly after my accident when I was 7 years old. I was hit by a car while crossing the road. During the time I was unconscious I had a vivid vision of an angel and remember the most beautiful feelings of peace and love and happiness. I remember hearing her talk to me like a mind to mind connection. After the accident I began seeing spirits and communicating with them. At the time I didn't know they were spirits, I just thought they were people, but everyone thought I was crazy, even my mum, she took me to a few doctors and psychologists, they just thought I had an over-active imagination. The kids at school were ruthless with their bullying. So I avoided school as much as possible. I tried to block it all out, I just wanted to be normal but it was always there.

It wasn't until I was in my late twenties that I realised I even had a talent. I had pursued a singing career after school until I was 27 when I had my first child. My whole life took another path from then on. I meet some people whom invited me to go to a spiritual church and here I finally met people who didn't think I was crazy and wanted me to see what I could pick up from them. They were always happy with the things I would pick up for them but I didn't charge money back then. It was a couple of years later after I left and divorced my husband and I started doing paid readings in shops around the Central Coast.

It was then I started to realise that what I had was a special talent and that I could help people connect with their loved ones and find comfort, peace and better understanding. I feel so proud and honoured to able to do this and I am so grateful for all of my experiences with so many wonderful clients.


Question: Is this a craft that you had to practice?

Suzie Price: Yes definitely, I started out as I said practicing on people for free for a few years before I even considered charging for my service. To had to learn to become aware of the energies around me and how I connect with them. You need to know your psychic senses and how they work for you. Regular meditation is very important to being more able to connect, it helps to ground you and helps sharpen your awareness, it helps you to be able to detach from your own thoughts and connect with the energy around you better. Before I charged money for readings I was worried about giving the best possible reading I could. I was afraid of coming across some people who may be hard to connect to with spirit. I still wanted to be able to offer the best reading I could. I decided to study Palmistry and would read and re-read book after book on the topic until I learned what all the lines on the palm were called and what they all meant. I would practice doing palm readings for people as well until I had it memorized. I then done a tarot card reading course followed by the advanced tarot course and memorized all of the cards and their meanings and I practiced with these as well. Only then did I feel comfortable to charge money for my readings. I have done many different courses on many spiritual topics and I read books on spiritual knowledge and psychic tools to advance my knowledge and understanding. I think that is why people are always happy with their readings with me, it is because I always give my best and I have trained myself to be the best I can be. I have practiced and practiced and have easily done over 15,000 readings now. It is the same with any craft or skill, the more you practice the better you get.


Question: How does it feel to have won the International Psychic Association award?

Suzie Price: I feel so honoured, it is definitely a highlight of my career! To be announced as the winner of the People's Choice Award for 2014 by the International Psychic Association was so special to me. Knowing my clients and people who had seen me at my shows had taken the time to vote for me just made it even more special to me. Also being presented the award by Mitchell Coombes was special for me too. We had only met on a couple of occasions but he is so lovely and I admire what he has done with his career, he is a great ambassador for Australian psychics.

I remember back in 2008 I had recently moved to Cessnock and was starting to get booked out weeks in advance for appointments. There was a show on TV called 'The One" It was a psychic challenge show. I looked up the psychics who appeared on the show, and many of them belonged to the Australian Psychic Association and some of them had won awards. At the time I didn't even know there was an association for psychics. I immediately joined them and it was then that I first dreamed of winning an award for being considered amongst the best psychic in Australia. It is such a surreal experience looking back at how far I have come since then. I am proud of myself and I feel humbled and grateful.


Question: What can you tell us about the upcoming tour?

Suzie Price: I have been performing stage shows since the end of 2008, at first it was just a few shows each year and I would only have small numbers attend my shows. As my reputation built so did the numbers coming to shows and the number of shows I do each year. I often return to the same area's to build up word of mouth about me in the area, this is how I have built my business, my clients are almost always happy and they tell their friends. I also try to add new areas to travel to each year with my shows. I get requests to come to many different areas and I normally do private readings in the towns where I have shows on, as well. So I will sometimes stay for a few days of private readings after doing the shows. These spots are always booked out well in advance.

This year I have already completed a few shows but at the end of March I travel to Armidale and then Glenn Innes 2 days later. In April, I travel to the mid north coast to Port Macquarie and Nambucca Heads then at the end of April I am closer to home at Jerry's Plains and Singleton in early May. Also in May I have a show at Lithgow followed in June by a show at Mingara on the Central Coast and then out west to Bathurst. In July I hit the road travelling all the way to Griffith then to Canberra, down to Melbourne and then back up to Kiama. I am still arranging more shows for later in the year in Sydney and up to the Gold Coast and Queensland and a few other locations.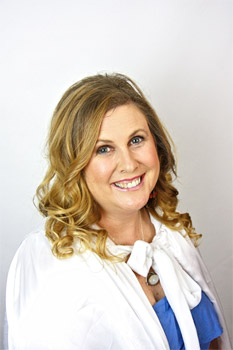 Question: Where can we find the dates and details for the tour?

Suzie Price: I list all of my shows on my web site www.ghostwhisperersuzie.com.au and I also create event pages on facebook for each show. https://www.facebook.com/ghostwhisperersuzie

Shows are normally posted once the venue is booked a few months before the event. They are then advertised at the venue and in local media prior to the show. Tickets are sold on line through sticky tickets and also at the door on the night.


Question: How will audiences be included in your show?

Suzie Price: My show normally goes for a little over 2 hours not including the intermission, starting at 7pm and finishing at 9.30pm. My husband Stephen will introduce me to the audience and then I come on. During the show I talk to the audience and tune into spirit, I invite people from the audience to come onto the stage who connect with the information I am receiving. I tell them to bring any family members with them or just a friend if they like to. Sometimes if there are a few people who are connecting with the information at first I will invite a few of them onto the stage. Once they are on the stage I hold their hand and bring through information and details from spirits connected to them. The audience watch and listen, often with an emotional response, laughing and at times crying as they to connect with the people and the messages. I normally spend five to ten minutes with each person. At the end of the show I sit at a table and people come up who have purchased a book or album to have it signed and I chat with people often passing on more short messages.

More recently, since I released my new album I have added a new dimension to my shows by singing a song from my album that relates to the loss of a loved one. The song is called 'Angels Fly", I do this right at the start of my show after Stephen introduces me and I say a few words and then play a backing track and I sing my song. The song can also touch emotional cords in the audience and sets the atmosphere to connect with our loved ones.


Question: What inspired you to write Heaven on Earth?

Suzie Price: From the time of my accident when I was seven, I have been a very sensitive person. I went through a lot of emotional issues growing up and I came out as an adult with many personal issues. I suffered from extreme depression and anxiety. I would spend days on end in bed crying and I just wasn't coping with anything. My health suffered and I would have constant migraine headaches. My first marriage didn't work out, the pressures and issues of the relationship caused me to have a minor stroke and a complete mental breakdown when I was 33 just after my 3rd child was born. From there it took months to recover my strength before I let my husband and started my journey to find what was wrong with my life and fix it. I wanted to be happy and I wanted to feel strong.

It was a long hard journey for me and when I came out the other side of overcoming my depression and anxiety and feeling happy and having learnt so much on the way. I wanted to share my journey, I thought gee, if I can do this, little me, from where I was to where I am now to where I am heading! If I can do it anyone can. I wanted to share my story in hopes to inspire others and show them how to make positive life changes. I wanted to share the knowledge that I had learned on the way and I wanted to share who I am and what made me the person I've become today.


Question: How would you describe Heaven on Earth?

Suzie Price: The first half of my book is an autobiography looking at different times in my life which shaped my life. It is an open and honest perspective from how I seen and felt it all. It tells of the struggles I faced and how I changed my life and overcame many different obstacles and had a fairy-tale ending with a happy ever after! The 2nd half of my book I share my thoughts and beliefs and my knowledge on many spiritual topics including how to develop your own psychic abilities. It can be used as a guide to opening yourself to all you can be.


Question: Can you share with us a tip on relationships and spirituality?

Suzie Price: I have the most wonderful loving relationship with my husband, we never really fight at all and we talk about everything. Communication! Very important. My advice to those wanting a happy fulfilling relationship is that it is not one thing! It is everything! Let go of your baggage, let go of judgement, let go of resentment, let go of anything that is negative and focus on what is positive! Don't be demanding, show respect and compassion and understanding. The gift is in the giving so give all of yourself in word and action to do for your partner, simply to make them feel happy. This is what makes relationships rich and full. In any type of relationship you get what you give, so give love, give it spice, give it everything you want in return.

For spiritual advice, the answers you seek are within you, meditate daily and spend time connecting to the god source within each of us. Treat yourself with respect and treat others better then you do yourself, be grateful and show love and compassion to all. Learn more, read more, become more. Always do the best you can in whatever you do. Fill your life with love and you will find what you need.


Question: Why did you decide to release Heart of the Universe?

Suzie Price: I have always loved singing and I loved performing when I was younger, it is in my heart and has always been in the back of my mind. I have always wanted to one day release an album but it does cost money to record an album and there is a lot involved so it has stayed on the back burner for a while. Last year I scheduled time into my diary to spend time writing the songs and sourcing the musicians and someone to record my album. It has taken a year to put together but I wanted to combine my musical expertise with my spiritual knowledge to produce an album which captures the true essence of who I am. I feel this album does this with many of the songs written with both English and Sanskrit languages, the songs are a mixture of my rock background fused with my spiritual energy. I feel the songs can connect to people in many ways, it is very unique and not what most people would expect but the songs are very catchy and easy to sing along with. I think people from many different backgrounds and cultures can find something in my music that they can connect with.


Question: What's next, for you?

Suzie Price: I feel like I am still at the start of my journey, I have so many exciting things planned for the future. I have already started work on a set of spirit guidance cards, I have an artist working on the paintings for the cards but this will all take time to get finished but I am very excited about that. I also have plans to write another book in the future and also write some more songs. I also plan to release a series of meditation CDs. I also see myself on television in the future, I have a few ideas for a show that I could pitch but I do expect to be on TV in some programme.

I want to travel and take my stage show all over Australia and I also see more trips overseas doing shows and readings. I would love to tour America but I want to travel all around the world.

Another major goal I have is to build a spiritual resort in the Hunter Valley. Stephen (my husband) and I would like to purchase a property and build some self-contained cabins for accommodation, a vegetarian café, a function hall, a gift shop, some rooms for different treatments and services that we would like offer, we want to turn about 10 acres into a spiritual garden with themed spiritual area's encompassing many religions and beliefs from around the world and bringing them together. We would like to build different statues and structures and we would like to hold many different types of festivals and workshops with all kinds of different packages available. We want to help people learn how to make positive lasting changes in their lives. We want to invite different seminars and groups and spiritual leaders to use the facilities as well. We have lots of ideas and have already planned out how we want everything.

I just see that there are no limits, my plans change as I grow and learn, but I see all of the above happening within the next 5 years so I am super excited and a little bit nervous. I don't just sit around and hope that things will happen, I meet the universe half way and focus my attention on doing my best to be the best I can be. I take one step at a time and work towards achieving my goals. Everything may not happen but I will enjoy giving it my best to make it happen. After all life is sweeter when you feel happy and positive more often than not!


Interview by Brooke Hunter