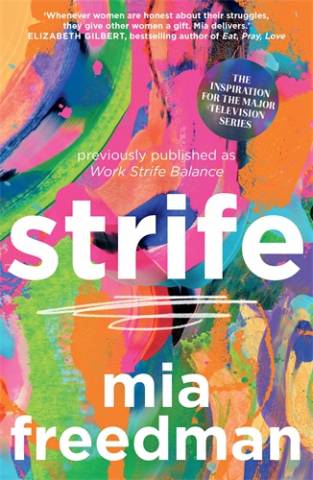 Previously published as Work Strife Balance in 2017, the Strife: TV Tie In Edition contains new, up-to-date content from Mia Freedman.
It's for guilty friends, bad mums, crap wives, imperfect feminists, rebellious daughters and any girl with a big mouth and at least one foot in it. It's for any woman who's ever asked: 'Am I the only one who isn't quite coping?'


Here is Mia Freedman's low road to the top - a fearless, hilarious, inspiring and surprising collection of modern misadventures to read, relate to and rejoice in, then share with all the women in your life.
Mia Freedman is the co-founder and Chief Creative Officer of the Mamamia Women's Media Company in Australia.
She is also the founder of Lady Startup, an education-based community supporting female-founded small businesses, helping them launch and grow through online courses, podcasts, and social media.
Before founding Mamamia as a blog in her lounge room in 2007 and becoming one of Australia's best-known digital entrepreneurs, Mia was a magazine editor, national newspaper columnist, radio presenter, and TV host.
Mia is the author of four books and she hosts two award-winning podcasts, Mamamia Outloud and No Filter, Australia's leading interview podcast.
Strife: TV Tie In Edition
by Mia Freedman
Pan Macmillan Australia
RRP: $22.99