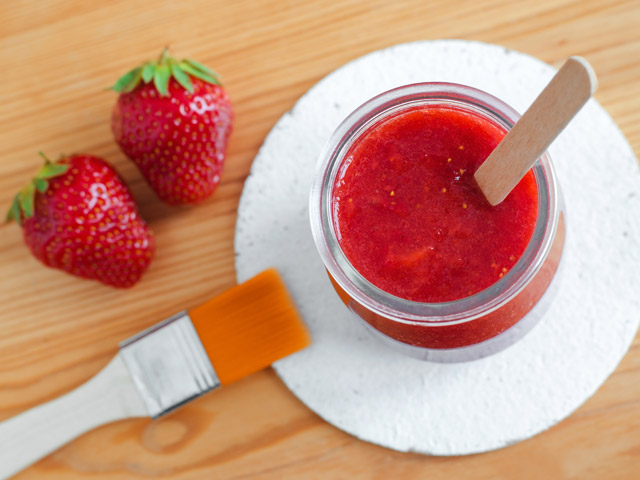 Ingredients
1 handful of fresh strawberries (roughly seven for medium-length hair)
1 tablespoon coconut oil
1 tablespoon honey

Quick Tip: You have to use a moisturizing ingredient together with strawberries to prevent your hair from over-drying, as strawberries are mostly used for very oily and greasy hair.

Method
Blend the ingredients to form a fine puree of sorts.
Apply the mixture evenly throughout damp hair.
Rinse well with warm water. You don't even need organic shampoo, because strawberries have their own mouth-watering delicious smell.