FIZZ

Arras - Bay of Fires - 2001 Sparkling
When we think celebration, and we often think of `bubbles'. Whether it's French Champagne or Australian Sparkling, it often depends on the occasion or how much we are able to spend. Please don't get me wrong, I love `French' but Australia is producing some really wonderful sparkling wines, especially in the `top end' price bracket. Mind you Australian top end prices usually land at Champagne's bottom end.
Arras, meaning Tapestry, is so named, as to reflect the skillful use of the majestic grape varieties of Chardonnay and Pinot Noir. Woven together by the Master Craftsman Ed Carr.
Ed Carr, originally worked for Seaview, then moved to Hardy's in 1994, and in 1995 introduced his `baby' Arras. The '95 & '97 vintages (there was no '96) were made from both Tasmanian and fruit from the Yarra Valley in Victoria. In 1998, Ed' decided to use purely Tasmanian fruit, as Tasmania's climate is similar to Champagne.
Every year for the last 10 years, Ed Carr has won an award for "The Best Sparkling Wine" in the `Melbourne Wine Show'. His 2001 Arras recently took out the award again, continuing his domination for this category.
Arras is definitely one of Australia's best sparkling wines, with fine elegant beads, and fabulous texture, the sparkling will show you why Ed has been so successful. Aromatics of grapefruit & lemon add dimension, with secondary aromas of subtle bread, yeast and mushrooms.
The pure cleansing acid screams "Aperitif" but don't be afraid to enjoy Arras throughout a meal. Perfect for that special seafood brunch, please make sure oysters and salmon are bountiful.Approximately $50 Most Retailers
ON A BUDGET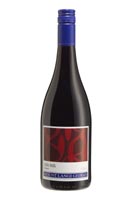 Mount Langi "Billi Billi"- '04 Shiraz
Sometimes, we all just want a good quaffer, one that delivers without blowing the budget. Mount Langi's Billi Billi, named in honour of Aboriginal elder King Billi Billi; does just that, and is well priced at around $15. This delicious Shiraz from the Grampians region of Western Victoria delivers spicy pepper that is known lovingly as "Langi Shiraz". Think dark chocolate, black fruits and well-integrated caramel and oak flavors.
The only question you need to ask is how many bottles you need to have at home for when you want a tasty drink to unwind.
If you want more complexity and elegance try their Cliff Edge '04 Shiraz, you are looking at around $24, or for that special occasion try their `bench mark' Mount Langi Shiraz (approx $50).
Try "Billi Billi" with flakey pastry pie, I went to Dan Murphy's, and picked up a few at a great price.
WHITE

Medhurst Yarra Valley - Chardonnay
Chardonnay to some, still has the stigma of `ghosts of the past' where oak domination (or abomination) ruined a good Chardie' for many. Times have really changed, and Chardonnay seems to be enjoying a renaissance.
If fear of too much oak has been your reason for not buying Australian Chardonnay, then this could be the beginning of your first step program.
The vineyards, owned by ...?? And are set in, Gruyere a cool climate region in the Yarra Valley in Victoria. However the magic touch comes from the French born wine maker Dominic Portet. Portet learnt from the best, his father was the Vineyard Manager, for the famous French winery Chateau Lafite Rothschild. Dominic Portet has played a big role in the Australian wine industry, and has very successfully established Taltarni & Clover Hill Wineries.
His '05 Chardonnay is a really enticing and `morish' wine, displaying beautiful aromas of stone fruit, subtle oak with a hint of cream & butter. The fine dry tannins allude to a stone fruit's kernel, while the creamy texture and alluring minerality are the balancing act.
"We had this wine with Murcia al Vino, a Spanish claret wash cheese" this matched the flavors and textures of the wine beautifully. If you can't find `Murcia' in you're nearest deli, try it with Havarti or a good cheddar.
Approx $18.
Medhurst Chardonnay, may be only available through a stockist or good Restaurants, so please contact Elizabeth Woods Wines at topwines@bigpond.net.au or phone (03) 9381 2263.
TWO UP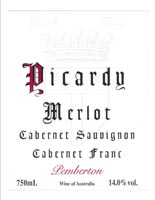 Picardy Merlot/ Cab Sauv & Cab Franc '04 & Shiraz '04
I have a great friend who often tells me "everything that comes out of Western Australia is very good". (Yes she comes from there). When it comes to wine, I tend to agree. The Pemberton region located south of Margaret River; really is producing some fantastic food friendly styles of Sauv Blanc.
For Reds, Picardy is standing tall (their Chardonnay is great too), and if you love a good red, don't over look WA. Experience courses through the veins of the owners of Picardy. This premium boutique winery owned by the Pannell family, Bill, Sandra, Dan & Jodie; started in 1993. Two of the four owners, Bill & Sandra established in 1969, leading Margaret River winery Moss Wood. Please, if you have never tried Moss Wood wines I do suggest treating yourself, expensive but a great example of how good a WA Cabernet can be.
All of Picardy's wines are hand picked, and entirely harvested from their single vineyard property, their love and passion just oozes from the glass.
This great representation of a Bordeaux blend has earthy, smokey, caramel & cassis aromas but the scent of an Italian herb garden prepares you for the soft subtle velvet tannins.
Try with herb & olive crusted slow roast Lamb.
Priced around the $20 mark.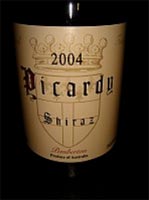 Picardy Shiraz '04
This has similar smoked bacon and blackcurrant aromas but it's the leather, cedar, eucalypt and white pepper that set's them aside. The charred cedar is the tuxedo to the dark plum flavors while the elegant soft dry tannins provide the waltz.
Perfect for either a bbq or for fine dining. Serve with Moroccan Lamb with Babaganoush.Around $30.
For stockists, contact Prime Wines on (03) 9696 6366.
PASSPORT

George Duboeuf - Beaujolais Village 2005
Oh spring, the scent of flowers, the fresh air, the warmth of the sun and for many the end of hibernation. With this newfound vitality, stodgy foods and rich warming reds are no longer a necessity.
One look at George Duboeuf's Beaujolais Village label, with its vibrant flowers; will conjure up the vision of this being the perfect way to welcome in spring.
Beaujolais found in the southern region of Burgundy, in France; is different to the rest of the region as the grape variety is almost exclusively Gamay, not the usual Pinot Noir variety. Beaujolais is made by a method known as Carbonic Maceration. Whole bunches of grapes are fermented under a protective layer of gas producing strong fresh fruity flavors and a silky texture that epitomizes the spirit of Beaujolais.
George Duboeuf is one of the most well known producers in France, with over 50 years experience exclusively in Beaujolais, and produces over 3 million cases per year.
If Pinot is your first choice with red, or you are looking for a less expensive alternative, then this is definitely one to try. Savory Strawberry, Raspberry flavors, and gentle spice lingers, while the silky dry texture tantalizes the mouth.
Lightly chilled is the correct way to serve Beaujolais but it doesn't have to be. Try next time you're eating in your favourite Asian Restaurant, especially when duck or dishes with light aromatics are served.
Can be served with a cheese platter, of Brie and Camembert.
Most main retailers should stock this. Under $17
It's not wine BUT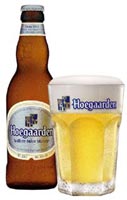 Hoegaarden
Gone are the days when the only selections of beers available were VB & Carlton Cold. With the increase in popularity and availability of Imported and Boutique beers from Australian Micro Breweries, a market has been created for delicious styles that the Europeans have been enjoying for centuries.
You're not into Beer? Could be time to start.
Hoegaarden (who gar den) dates from as far back as 1445 from a small Belgium town with the same name, and follows a secret recipe containing the purest of ingredients.
Tantalizing aromas of coriander and orange peel make this a light and refreshing fruity, perhaps slightly bitter beer, great to start or finish a Thai or Moroccan meal.
Think Thai seafood salad or fresh seafood in general.
Hoegaarden is unfiltered, so to serve; turn the bottle upside down to stir the yeast and sediment throughout, this imparts all its proper flavours.
Around $4 a bottle, it's well worth it. Every good retailer should have it in stock.
---
Let's Driink - Wine Talk by Liam. If you would like to contact Liam on helping you select the right wine for any occasion email driink.with.liam@gmail.com

*The legal age for alcohol in Australia is 18*