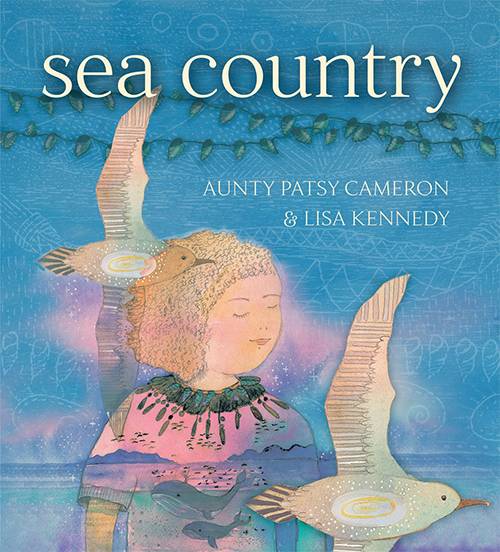 Sea Country, is a delightful children's picture book by Tasmanian Aboriginal Elder Aunty Patsy Cameron, that generously shares the stories and traditions from her family's seasonal life on Flinders Island in Tasmania.
Illustrated by award-winning illustrator Lisa Kennedy (Respect 2020), Sea Country weaves a cultural homage to island life, with stories of collecting shells, fishing in wooden dinghies with long oars, and watching clouds snake their way down Mt Munro.
'When I go back to those places [in the book] it's like I'm still there as a child,' said Aunty Patsy. 'There's a timeless essence to Country.
'That's what our book is about, that these traditions and stories have been passed down from generation to generation and they're still here and still strong. The way Lisa's artwork has layer upon layer. To see the old women and the ancestors sitting on the pages with me, it's like they're looking at my sister and I as young kids on the beach, and it shows the unbroken connection.'
Sea Country by Aunty Patsy Cameron and Lisa Kennedy