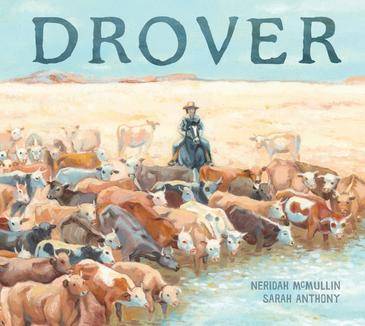 The true story of an important pioneering woman in Australian history.

Courageous, clever and daring, Drover is one of a kind. Travelling through the heart of the outback, Drover delivers a mob of cattle. Searing heat, dust and flies, hardship and danger: these are just part of the job. But there's no place Drover would rather be.
The truly remarkable story of legendary drover Edna Jessop is celebrated through stunning oil illustrations and evocative text.
Drover
Author: Neridah McMullin
Illustrators: Sarah Anthony
Walker Books
RRP: $26.99
Reivew: IF you are looking for a children's book with beautiful illustrations and a true story of our great Australia land, the Drover is about as real as it comes.