Put Down the Lamb and Pick Up the Chopsticks
Australians prepare for Chinese New Year
With 94% of Australians now regularly cooking Asian-inspired dishes at home, cooking a great Asian meal at home this Chinese New Year will come as naturally as putting a lamb a chop on the BBQ.
According to the Asian Home Gourmet Index* the Aussie Asian palate has moved beyond sweet and sour pork with 75% of families now cooking at least one Asian dish a week.
Australia's passion for all things Asian can be traced to the matriarch of Australian cooking, Margaret Fulton. In 1986, Fulton's cookbook the 'Encyclopedia of Asian and Oriental Cookery' encouraged families to pick up the chopsticks and try something new.
According to Asian food expert Milan Strbac, head chef and owner of Sugarcane Restaurant and Asian Home Gourmet ambassador, Australians have never looked back.
"Australians have moved on from 'safe' Australian-Asian dishes to embrace meals from a wide variety of different Asian cultures. The Asian Home Gourmet Index revealed that over 50 per cent of Australians have increased the number of Asian meals they cook at home in the past 10 years," explains Strbac.
The results of the Index also show that Australians have started to experiment more in their kitchens with 48% of Australians reporting they have added more Asian dishes to their recipe repertoire in the last five years.
Even Australian kids are embracing Asian cuisine with the Index reporting that 66% of Australian children are able to use chopsticks.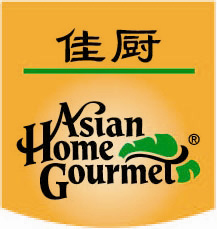 "Margaret Fulton's book introduced us to dishes that had rarely been seen in Australian households before, such as; braised fish with green shallots and ginger; and steamed chicken with Chinese dried mushrooms. While these were ground breaking dishes at the time, the Index shows Asian ingredients are now a pantry staple," says Strbac.
50% of Aussies plan to celebrate this Chinese New Year, with 20% of those celebrating it by cooking at home. Milan is calling on all Aussies to extend their Asian recipe favourites this Chinese New Year.
"Chinese New Year is all about new beginnings and starting the year how you wish to continue, so why not start by expanding your Asian recipe repertoire?" says Strbac.
"Chinese New Year's Eve falls on Wednesday 2 February. For a simple mid-week meal, I suggest using Asian Home Gourmet Cantonese Stir-Fried Rice spice paste. Just add in any fresh vegetables you have at home, along with some seafood or meat. The family will love it," adds Strbac.
The Chinese New Year celebrations extend until 17 February so Milan also suggests serving a 'chic' red curry with crispy duck breast using Asian Home Gourmet Red Curry Simmer Sauces on the weekend.
"It's all about using the foundations of Asian cooking and mixing it up to create a dish that suits you. Asian food can be easy. With the Asian Home Gourmet range of great quality spice pastes and simmer sauces you can create authentic, no fuss Asian cuisine without hours of preparation," says Strbac.
Chinese New Year is the perfect opportunity for Australians to get into the kitchen, explore new recipes with fresh flavours and extend their range of Asian dishes cooked at home with Asian Home Gourmet.
Asian Home Gourmet Cantonese - Stir Fried Rice with Spiced Calamari
Preparation time : 15 minutes
Cooking time : 18 minutes
Serves 4
Ingredients
1 packet Asian Home Gourmet Cantonese Stir Fried Rice
2 eggs, lightly beaten
1 small red capsicum, seeded and sliced
3 cups cooked rice
2 green onions, sliced
100g snow peas, trimmed and sliced
3 squid hoods, cleaned
2 teaspoons five spice powder
2 tablespoons salt
Method
Heat a little oil in a wok or large non stick frying pan over medium heat. Add the egg and swirl around to coat the edges of the wok. Cook for 3-4 minutes or until just set then remove the omelette and set aside before chopping into small strips.
Heat a little more oil in the wok. Add the red capsicum, cook for 2 minutes until just tender then add the Cantonese Stir Fried Rice paste. Cook for 2 minutes before adding the rice.
Toss the rice well in the mixture to coat evenly. Stir through the sliced omelette, green onions and snow peas and cook for another 3-4 minutes until the rice is warmed through. Remove from heat and keep warm.
Meanwhile to cook the calamari, combine the five spice and salt in a bowl. Cut the squid hoods into pieces approximately 8cm x 5cm and score one side into a diamond pattern.
Lightly dust the calamari in the spiced salt, then cook in batches in hot oil until golden. Drain on paper towel. Serve calamari with the fried rice.
Asian Home Gourmet - Thai Red Curry with Duck Breast
Preparation time : 15 minutes
Cooking time : 22 minutes
Serves 4
Ingredients
1 packet Asian Home Gourmet Thai Red Curry Simmer Sauce
300g sweet potato, trimmed and chopped
1 small red capsicum, sliced
75g green beans, trimmed and sliced
4 duck breasts
1 cup chopped pineapple
1 red chilli, seeded and chopped
1 tablespoon chopped coriander
Method
Heat a little oil in a wok or large non stick frying pan. Add the sweet potato and cook for 5 minutes or until softened. Add the Thai Red Curry Simmer Sauce and 1 cup water, cook for 5-8 minutes then stir through the red capsicum and green beans. Simmer over low heat.
While the curry is cooking, heat a little more oil in a non stick frying pan and cook the duck (in batches if necessary) for 3-4 minutes each side or until cooked to your liking. Drain well on paper towel.
To serve, combine the pineapple, chilli and coriander. Divide the vegetable red curry among serving dishes then top with a duck breast. Serve with pineapple mix on the side.
*Asian Home Gourmet research conducted online with
Femail.com.au
. More than 1095 responses received.