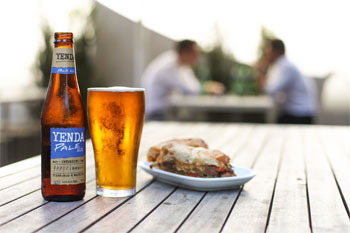 Philly Steak Sandwich
Ingredients
500g Aussie grown scotch fillet steak
1 1/2 tablespoons olive oil
1 tablespoon plain flour
250ml (1 cup) milk
1 brown onion, sliced
1 red and 1 green capsicum, sliced
20g butter
40g coarsely grated mozzarella
25g finely grated parmesan
1/2 teaspoon Worcestershire sauce
1/4-1/2 teaspoon hot English mustard
1 baguette, cut into 4, split lengthways Butter, to serve


Method
Heat 1 tablespoon of oil in a frying pan over low heat. Add onion and stir for about 8 minutes or until golden. Add capsicum and stir for a further 10 minutes or until soft.
Meanwhile, melt the butter in a saucepan over low heat and then add flour. Stir for 1 minute or until it bubbles then remove from heat. Gradually stir in the milk, return to a medium heat and continue to stir over until it thickens. Stir in the combined cheese, cool slightly and add Worcestershire sauce and mustard, to taste.
Heat a chargrill or BBQ on medium-high. Thinly slice the steak and combine in a bowl with the remaining oil, cook the steak to your liking.
Butter the bread and top with the steak, capsicum mixture and cheese sauce. Serve with an ice cold Yenda Pale.