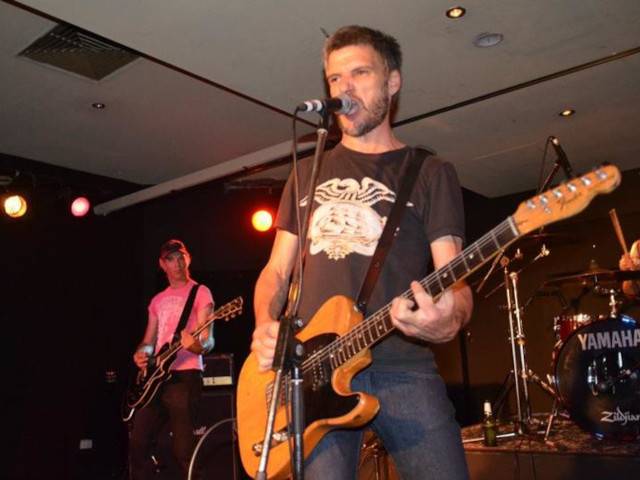 Revered Australian band Nick Barker and The Reptiles return to the spotlight this October for one exclusive show in Sydney and Melbourne.

They will play at the Bridge Hotel in Rozelle in Sydney on Saturday 16th October and the Corner Hotel in Melbourne on Saturday 30th October.

Formed by Australian singer-songwriter and guitarist Nick Barker in 1988, Nick Barker and The Reptiles burnt brightly on the Australian music scene in the late '80s and early '90s. He and his band drove up and down the east coast, across to South Australia and Western Australia - sometimes three gigs in a day, mostly five nights a week and most weeks of the year – playing raucous rock'n'roll in a vast array of pubs!

"'Pub Rock' is a word that's bandied around a bit. We were an actual real pub band, that's what we did, I mean we had a harmonica FFS !! So if you like that sort of thing we are gonna bring it back to two of our favourite old stomping grounds - good old dirty pubs (figuratively) for a good old dirty bar band," says Nick Barker.

While touring the country Nick Barker and the Reptiles recorded two albums, 'Goin' to Pieces' and 'After the Show', which hit the top 40 on the ARIA albums chart, and an EP called 'Loose', but their stock in trade was live gigs. They drank a lot of beer, invented a card game (don't ask) and a cocktail (vodka and staminade), and won the hearts of a lot of hardcore Australian rock'n'roll fans.

The band's cover of Steve Harley & Cockney Rebel's 'Make Me Smile (Come Up and See Me)' reached the top 30 on the ARIA Singles Chart and they undertook a touring schedule with 200 performances a year on the national pub rock circuit. Their sassy brand of commercial rock n blues found immediate acceptance and they became one of the archetypal Oz Rock pub bands of the era.

Barker's career is as impressive as it is influential. From the early days playing with The Curse, Reptile Smile and The Wreckery, to the band he achieved enormous commercial success with - Nick Barker and The Reptiles. It's time to welcome him back!