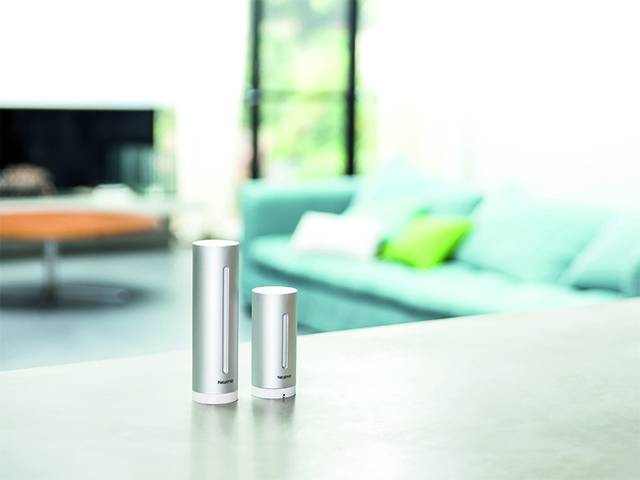 Netatmo Smart Home Weather Station | Prices from $249 | Available at Bing Lee, Amazon and online at Legrand Australia
From families, couples, to a person living alone, the Netatmo Smart Home Weather Station works to help all individuals master their environment, letting them create a healthier, future-proof intelligent home, all from their very own smartphone. The Netatmo Smart Home Weather Station delivers to the minute weather updates to your smart device through the Weather Station App as it monitors conditions in your local environment. Measurements are gathered from its sensors right on your doorstep, from temperature, humidity, air quality, barometric presume to weather this device allows you to monitor your weather data and observe the cycles and forecast variations around your specific environment. You can all add to your collection with additional indoor weather modules to monitor air quality in different rooms throughout the home, along with attachments to capture local wind speed and rainfall.
Product Features:
Reduce harmful indoor pollution: The Weather Station's Indoor Module provides vital data through its sensors, alerting you when you need to air out your home to lower pollution
Reduce lethargy: Kick feelings of laziness and lethargy to the curb. These feelings can be brought on by high CO2 levels within the home. Staying aware of these levels allows you to keep CO2 in check, bringing energy back to the home
Stay in the loop: The device measures and alerts the user on temperature, humidity levels, air quality. It also provides ventilation warnings and features a sound meter.
Track with an app: The Weather Station App also lets you view your indoor and outdoor weather data (temperature, humidity, noise, barometric pressure and more), allowing you to track your environment in real-time and observes cycles and forecast variations.
Personalised weather readings: using the Netatmo Weather Station Map via the app you can access personalised weather readings from locations you are visiting via other users weather stations located in the area.
Elegant & ergonomic design: The Weather Station features an elegant and weatherproof aluminium design, making the design practical, whilst still yet allowing it to fit the aesthetic of any home with ease
Enjoy accuracy & convenience: live ultra-local weather measurements are made easy, with text updates sent straight to your phone.