ag TWS04K Black is tuned by the Japanese high-end audio brand, final, promising high-fidelity sound quality and can easily be considered as the best wireless solution for true audiophiles.
ag TWS04K Black is designed for Audiophiles. Combining a high-quality driver with a sophisticated internal structure and final's expertise in high-end audio, TWS04K Black promises Hi-Fi sound quality.
The case is equipped with a high-capacity battery which can fully charge the earphones 20 times before requiring a recharge, resulting in 180 hours of music playback.
The earphone features IPX7 rating. ag TWS04K Black functions excellently even during a downpour or the most intense workout session.
Ag TWS04K True Wireless Earphones is available now exclusively via BusiSoft AV and select dealers across Australia and New Zealand.
Availalbe in White or Black
RRP: $199
https://addictedtoaudio.com.au
Editor's Review:
The ag TWS04K earbuds are compact and fit neatly into ears, with five sizes of silicone ear tips, you can adjust for the perfect fit. They also give a really good seal isolating noise from outside. I love that the charging case is magnetised, securing each bud for a reliable recharge on the four gold-plated contacts. Charge time for the buds is 2 hours and 4 hours for the case. With up to 6 hours of battery life in the buds and 180 hours of case charging, means you don't need to power point for 7.5 days, brilliant!
The earphones come with some juice preloaded so you can try them out. The led on the front of the case indicates when they are ready. Pairing was simple. While they were a little bulky looking for me, soon forgot about that when listening to the high performance bass sound, usually seen in 4 figure earphones. The sound is huge and surprisingly really clear. Each earbud has touch sensitive functions, to increase sound (left), reduce sound (right), pause, playback, skip tracks and turn off, you will need to spend some time to work this out and luckily the earbuds are also marked L & R. These functions are all really helpful for workouts. You can also use the buttons to answer phone calls or talk to Siri & Google Assistant.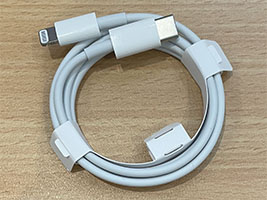 But wait, this was unexpected, the clever charge case doubles as a battery bank, yes that means you can charge your phone from the case. You will need a type C lightning cable (usb-C to usb-A), but with the huge battery life, this little case is now my savour, and puts the TWS04K a cut above, incredible considering the price. Did I mention they are water resistant, 1 metre for up to 30 mins or if you drop them in the pool by accident, don't panic, they will still work.
For $200 price range, these are exceptional, with quality sound, fantasic charging abililities and water resistant, definitely worth the money.