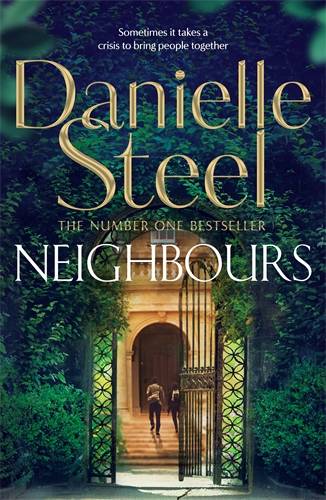 Sometimes a crisis can be bring people together . . .

Legendary movie star, Meredith White, has spent the last fifteen years living life as a recluse behind the walls of her magnificent mansion in San Francisco's Pacific Heights. She withdrew from public life following the death of her teenage son in a boating accident and blamed his death entirely on her ex-husband Scott for which her daughter, Kendall, never forgave her. Lonely and alienated from her daughter and granddaughter with just the couple who acted as housekeepers, and who she mistakenly trusted, for company, Meredith knew nothing about her neighbours who lived on the same block.

That is until the night a major earthquake stunned the city. Meredith's stone-built mansion survived the shock, but the imposing Victorian homes in the neighbourhood were mostly wooden structures and were largely destroyed along with the power and gas supplies.
When Meredith opened the gates of her home to help the residents, she also unlocked what was missing in her life. Purpose. Each of her neighbours needed help beyond shelter. Tyla, the wife of a famous surgeon, was the subject of domestic abuse and their two children were consequently suffering. Arthur, a blind concert pianist and Peter, the young lodger who cared for him. And Ava, a model who is made to feel worthless by her rich, self-centred boyfriend. In the weeks that followed, as they spent time together sheltering in Meredith's home, each of them experienced the rewards and the true spirit of community.

Sometimes good comes out of bad, and it took a disaster for all of these new-found friends to find support, care, trust, and love that had been missing in their lives.

Neighbours, by the world's favourite storyteller Danielle Steel, is a novel of friendship, support, trust and love and what it takes to bring people together.
Neighbours
Danielle Steel
RRP: $32.99
buy now